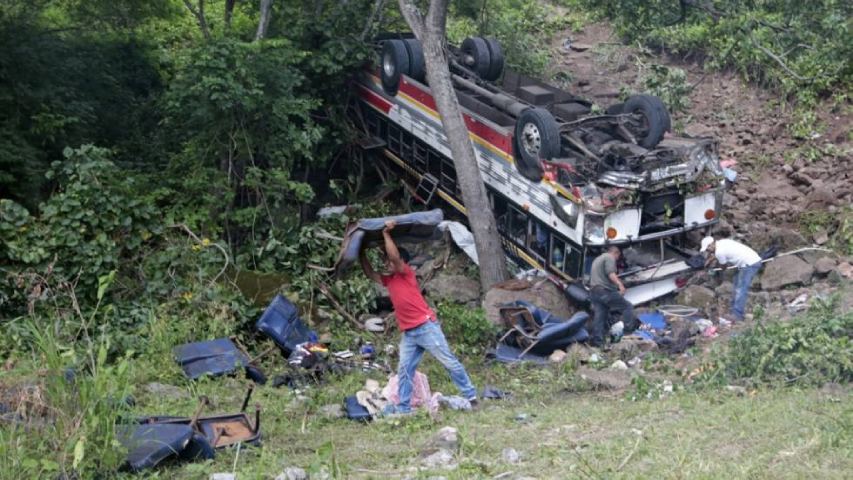 Two more people have died in the past few hours, officials said.
The death toll from Venezuelans has risen to 15 after a bus full of migrants plunged off a cliff in Nicaragua, the Nicaraguan government said Friday.
Initially, Nicaraguan police reported 16 deaths. 13 of them They were Venezuelans, one Nicaraguan and two others unknown as of this afternoon, when Nicaragua's Vice President Rosario Murillo reported two more deaths from Venezuela.
"Their families have to give their consent to send the bodies back, and that's what we're doing, the investigation, the identification and above all, we want to get the approval as quickly as possible so that as each of them decides, their loved ones, their loved ones," Murillo said.
The accident occurred last Wednesday night when a bus carrying migrants to the border between Nicaragua and Honduras collided with two cars and plunged down a cliff on a dangerous stretch of the Pan-American Highway known as "La". Cucamonga", according to the official version.
So far, the identities of the other two Venezuelans have not been released, nor has the total number of deaths, which would have been 16 in that case.
Need informationInstantly on your cell phone. Join the Diario Primicia group on WhatsApp through the following link:https://chat.whatsapp.com/IVpYB7IsahnE6HBjaQCqof
We're also @DiarioPrimicia on Telegram, join us here:https://t.me/diarioprimicia
"Wannabe web geek. Alcohol expert. Certified introvert. Zombie evangelist. Twitter trailblazer. Communicator. Incurable tv scholar."