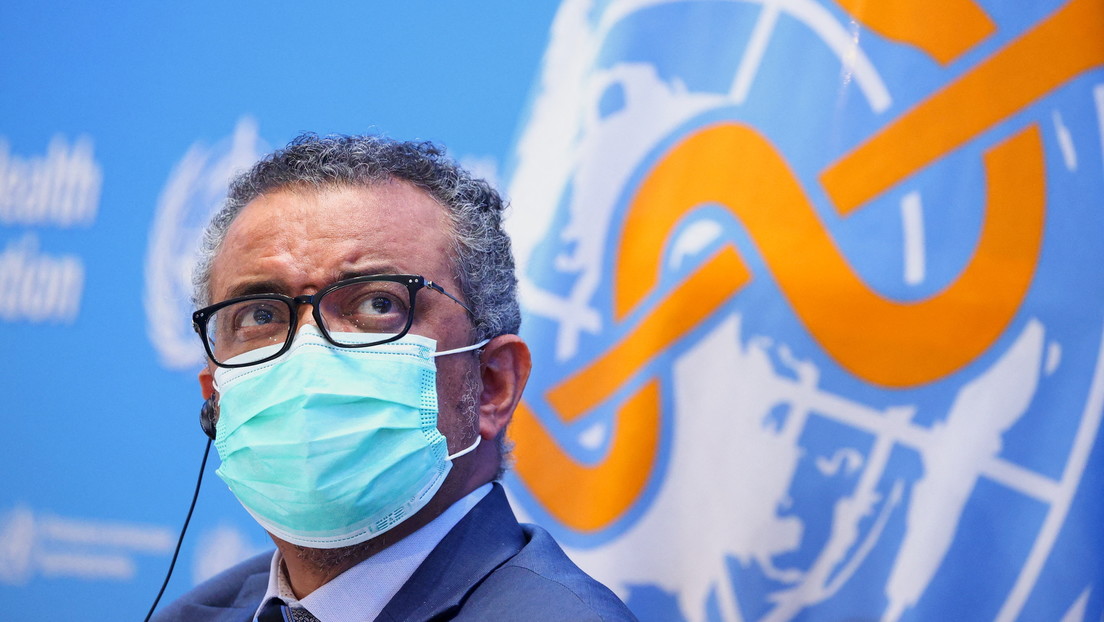 Published:
21 dic 2021 01:46 GMT

Tetros Adonom Caprais recalled that the holidays would lead to an increase in cases, which would mean more deaths and an additional burden on health systems.
World Health Organization (WHO) Director-General, Tetros Adanom Capreius, I call This Monday, Omigran accelerated its efforts to double global efforts against the spread of the corona virus after the appearance of the variant, and sparked the challenge of vaccinating 70% of the world's population by 2022 to end the epidemic.
"There is now consistent evidence that Omigron is spreading considerably Fast More than the Delta variant, "the WHO chairman said at the start of a press conference in Geneva." It's more people. Vaccinated or recovered Govt-19 infection or re-infection is possible, "he warned.
At the same time, he recalled that the "growing social mix" over the holidays would lead to an increase in COVID-19 cases in many countries, leading to higher mortality and an additional burden on health systems.
"We are all tired of this epidemic. We all love to spend time with friends and family.. We all want to get back to normal, "lamented the head of the health organization. The quickest way to do this is for all of us – leaders and individuals – to take action. Tough results It must be taken to protect ourselves and others, "he said.
"Cancel now and celebrate later"
In this sense, Gabrias stressed, "It is better to cancel now and celebrate later Celebrate now and cry later"None of us want to come back here after 12 months Missed opportunities, Permanent inequality or new variations ", he stressed.
"If we want to end this epidemic next year, we must end inequality by ensuring it. The 70% of the population of all countries is vaccinated By the middle of next year, "he explained.
In this case, he noted, he hopes the Novavox vaccine will be released soon Recommended Help achieve global vaccination targets by the WHO for emergency use.
"2022 should be the year we end the epidemic," he stressed.
"Wannabe web geek. Alcohol expert. Certified introvert. Zombie evangelist. Twitter trailblazer. Communicator. Incurable tv scholar."