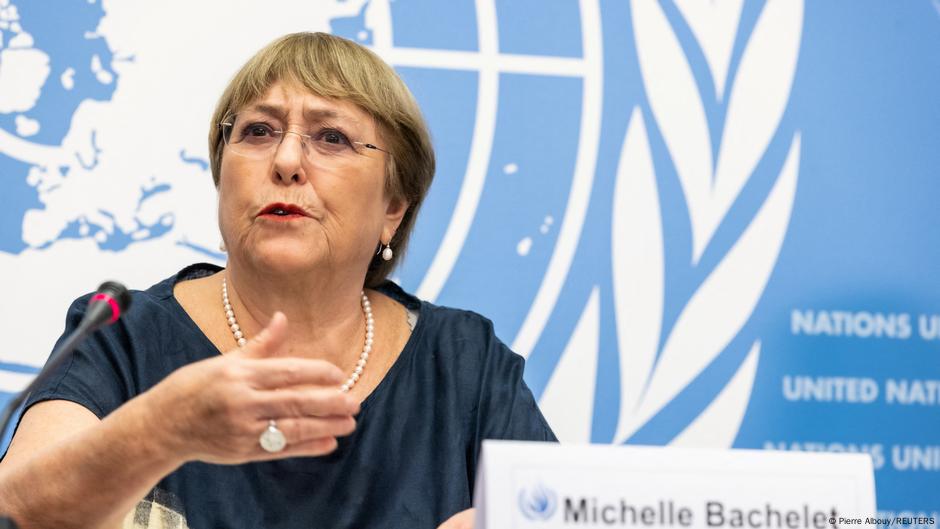 UN Human Rights High Commissioner Michelle Bachelet admitted this Thursday (08.25.2022) that the pressure on China not to publish her human rights report was very strong, but she assured that none of this would deter her disclosure agency. "Have I been under pressure? We have always been under pressure from different sides, everywhere and under all circumstances," he said. In this case, "I was under great pressure to release or not release (the report), but these pressures do not make me release or abandon its release," he added.
The report focuses on the human rights situation of the Uyghurs, a settled minority in the northwestern province of Xinjiang. The area, which officials say has been the scene of bloody attacks on civilians by Uyghur separatists and Islamists, has been under heavy surveillance for years. According to several Western countries and independent organizations, Beijing has detained more than a million Uyghurs and members of other local Muslim ethnic groups in "re-education camps" in Xinjiang, subjecting them to "forced labor" and "sterilization."
Bachelet admitted that he had received a letter signed by forty countries not to publish a statement that his office had been preparing for some years under these circumstances, and that the preparation was delayed because the Chinese government accepted the High Commissioner's visit. The country last May. According to Bachlett, the visit was a priority because it was a unique opportunity to see firsthand what is happening in the country and to have direct contact with relatives of Uyghurs who were or are in these detention camps.
The High Commissioner, meanwhile, said he had "numerous meetings" with countries' representatives and asked them to release the aforementioned report as soon as possible, which he promised months ago. His mandate as head of the world's largest human rights body expires on August 31. We are working hard to fulfill what I promised," he said.
In a press conference he took about his administration, the Chinese government said comments made to the report are being reviewed, a common practice for this type of publication, and attempts to correct or assess inaccuracies. may not have been taken into account.
lgc (efe/afp/rtr)
"Wannabe web geek. Alcohol expert. Certified introvert. Zombie evangelist. Twitter trailblazer. Communicator. Incurable tv scholar."