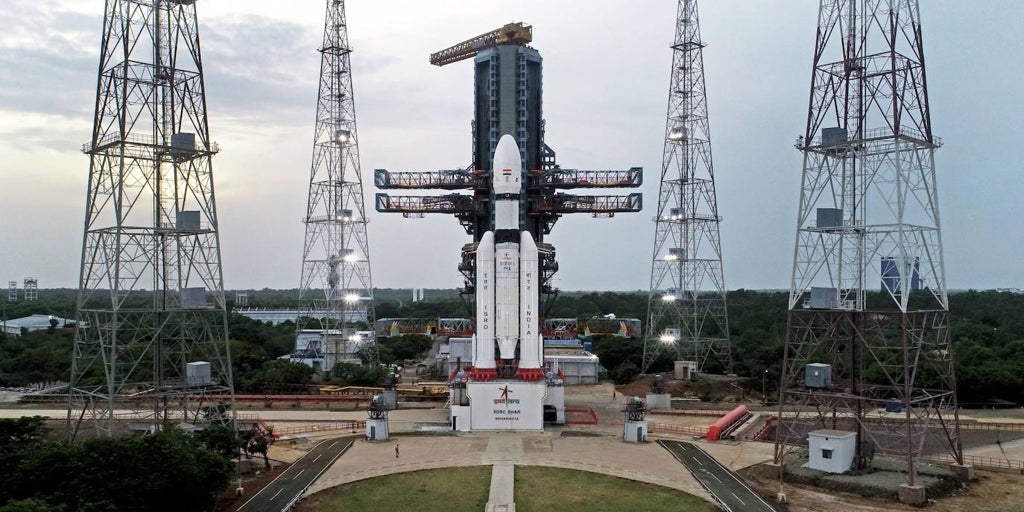 India's new bid to join the select group of nations (the US, Russia and China) that have taken technology to the moon and landed on our satellite began this Friday. Specifically at 11:05 am (Spanish time), the LVM3 rocket took off on time from the space center on Sriharikota Island in the Andhra Pradesh state near Chennai (in the south of the state). Inside, the Chandrayaan 3 probe, a lander (scheduled to land near the Moon's south pole at the end of August) and a small rover will operate for only 14 days. It seems small, but it will be enough to show that India is also in the new space race and is spending much less than its competitors.
The $74.6 million mission is the last attempt after a probe with similar objectives lost contact with Earth before landing on the moon in 2019. However, this time the Indian Space Research Organization (IRSO) is confident in its possibilities and plans to send humans to Earth's satellite in the near future.
"We are confident that the mission will be successful and bring pride and recognition to those who have worked for it," said Ahil G of Godrej & Boyce, a major supplier of engines and components to IRSO. Verma told AFP.
Big space ambitions
The mission confirms the ambition and rapid growth of the Indian space program, which launched a probe into lunar orbit in 2008. In 2014, it became the first Asian country to place a satellite in Mars orbit, and three years later it launched 104 satellites in a single mission.
Looking ahead to next year, the planet's most populous nation (more than 1,400 million people) wants to launch a three-day manned mission into Earth orbit. It's similar to what NASA's Artemis program wants to do on the same dates even if it reaches the moon.
Additionally, experts point out, if successful, India could lower the cost of going into space by copying and adapting existing technologies (and paying its engineers and scientists less). The 'low cost' race will evolve over the coming years.
"Wannabe web geek. Alcohol expert. Certified introvert. Zombie evangelist. Twitter trailblazer. Communicator. Incurable tv scholar."