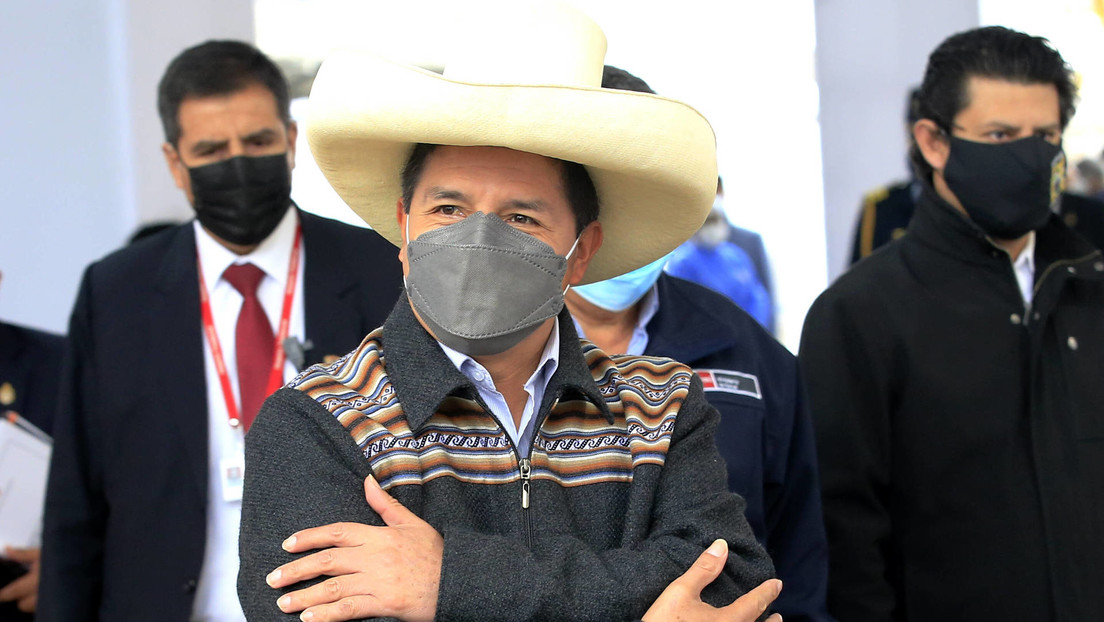 Published:
29 October 2021 20:15 GMT

This is Castillo's first bilateral visit to a country since taking office three months ago, and is traveling with 15 of his ministers.
Peruvian President Pedro Castillo will meet with his Bolivian envoy Louis Ars in La Paz this Saturday to form the first bilateral cabinet since taking office as Peruvian president.
Castillo will travel with his 15 ministers and will lead the Ars the Presidential Meeting and VI Bilateral Cabinet with Bolivia-Peru, which will begin with a flower-laying ceremony in front of the closet containing the remains of Marshal Andres de Santa Cruz. , Located in Murillo Square in La Paz.
After that, the leaders will meet to coordinate border and security policy activities, while bilateral meetings will be held between those holding strategic portfolios in both countries.
Ministers will focus their work on four areas: the environment and cross-border water resources; Safety and security; Infrastructure for economic development, social policies and institutional strengthening and integration and development.
The meeting is considered the highest level and has been held for five, from 2015 to date, the last being held in June 2019. The event will conclude with a joint announcement and signing of the action plan, as well as new pledges. Will be notified.
That was the resolution of the Peruvian Minister Confident The trip demonstrates that these meetings are aimed at "strengthening cooperative relationships and making progress in identifying initiatives." Benefit to the people of both countries, Especially in border areas ".
The two presidents previously met in Lima on July 28 during Castillo's inauguration.
"Wannabe web geek. Alcohol expert. Certified introvert. Zombie evangelist. Twitter trailblazer. Communicator. Incurable tv scholar."