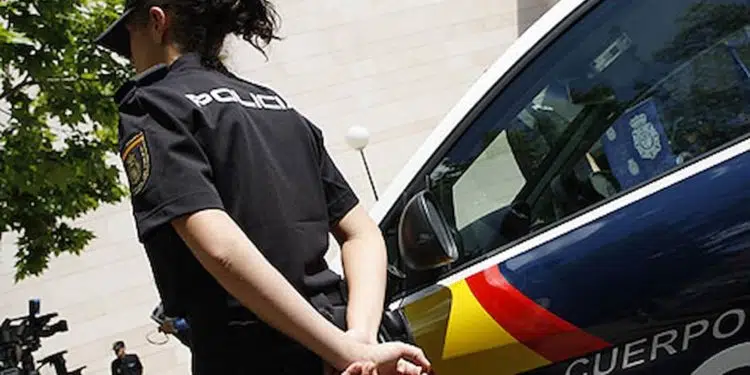 Investigations are ongoing as they estimate there are more victims.
Spanish security forces have arrested three Latin Americans and freed five Venezuelan and Colombian women accused of sexual exploitation in Madrid.
The investigation began almost a year ago. The arrested were two men and a woman, all victims were under 25 years old and had traveled to Spain duped, Civil Guard officials said at a press conference in Cáceres this Friday.
An investigation remains open to free more victims, some 30 women controlled by the organization, who have been called to legal action in Spain as domestic workers or carers for the elderly.
However, they were forced into prostitution upon arrival and threatened with harm to their relatives in their countries if they refused.
One of them, an 18-year-old Colombian, sought help from an NGO specializing in supporting victims of trafficking in the province of Cáceres, where the woman had fled Madrid and sought refuge.
The women are said to have lived in "inhumane conditions" in Madrid, without passports and in "slavery regime", with cameras and microphones recording them "24 hours a day".
According to agents, the inmates laundered profits from a hospitality business through dataphones and transferred the money to countries such as Argentina, Colombia and Venezuela.
About 300 packages of cocaine, cellphones and cash were seized in the operation; 12 bank accounts were frozen.
Those arrested are suspected of being involved in human trafficking, gang membership, money laundering and drug trafficking.
Need informationInstantly on your cell phone. Join the Diario Primicia WhatsApp group through the following link: https://chat.whatsapp.com/G1A3T9ZMeGbLSwky655UNo
We are also @DiarioPrimicia on Telegram, join here: https://t.me/diarioprimicia
"Wannabe web geek. Alcohol expert. Certified introvert. Zombie evangelist. Twitter trailblazer. Communicator. Incurable tv scholar."