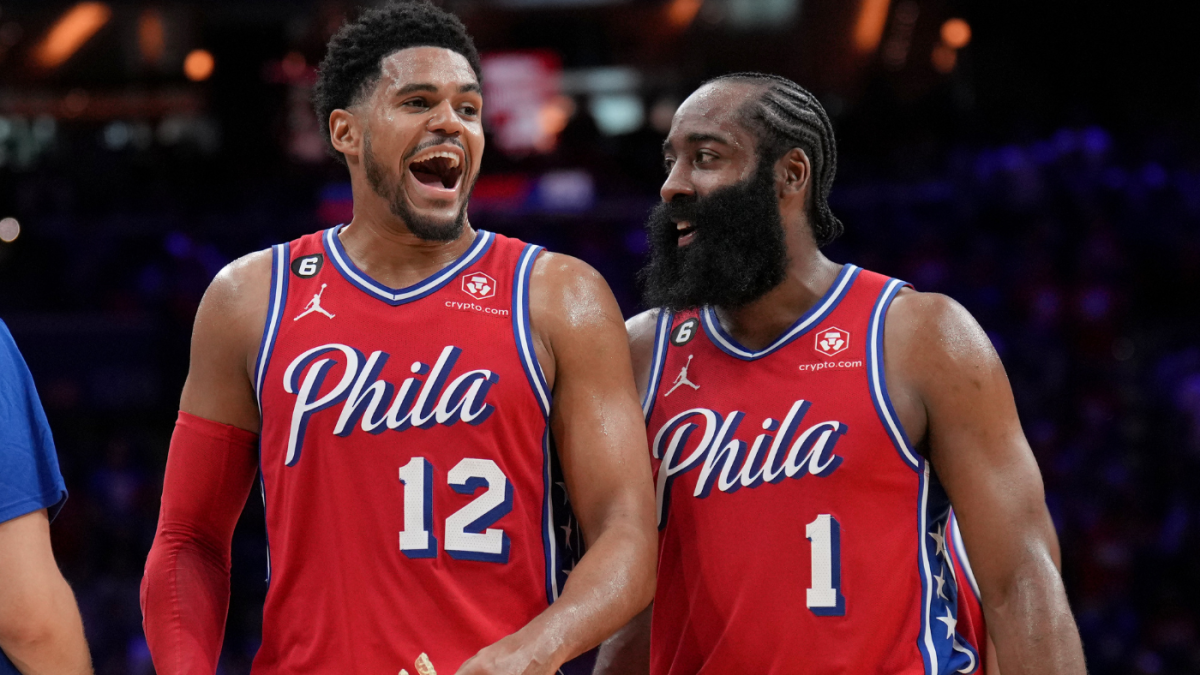 Another disappointing second-round exit for the Super-76 meant another summer of uncertainty for Philadelphia. After once again failing to reach their stated goal of winning the championship with a roster built to maximize the moment, the Sixers enter the offseason facing a slew of important questions.
How these questions are answered will go a long way toward shaping the future of the franchise. Here's a look at four of the most pressing questions facing Philly.
1. Who will be the next coach?
One of the most pressing questions facing the Sixers this offseason is who will be their next coach. Philadelphia parted ways with Doc Rivers after three seasons, and the team is now looking for a replacement. Rivers was fired because he couldn't lead the Sixers past the conference semifinals, so whoever takes his place will face tremendous pressure to do so. The new coach will also be tasked with maximizing Joel Embiid in the postseason, as NBA MVP was unable to lead his team into a deep playoff run under his previous coaches.
There are several viable options available right now, which Sixers president of basketball operations Morey acknowledged was at least part of the reason for the decision to move from Rivers. Many of the coaches currently on the market have recent tournament experience, and that could be beneficial to a Sixers team struggling to get over the hump in the second round.
Morey said several coaches have already approached the Sixers about the job—a job he feels should be very attractive because of the caliber of the roster in place.
"There are 26 teams who would love to get on our roster," Morey said. "We started with the best player in the league. The draft lottery (Tuesday) was hoping to get the best pick in the hopes that the player would be as good as the best player in the league. We started off great."
Since the Sixers are a team with championship expectations, it is somewhat unlikely that they would go with an unproven or rookie coach. A more established coach with ample postseason experience would probably be the direction they would go. Either way, the Sixers plan to take their time when it comes to hiring a replacement for Rivers.
"We're taking careful action with the coach," Morey said of the situation. "We don't think he will move quickly. We have to be careful with the word 'operation' but it is true."
2. Will James Harden be back with the team?
Unsurprisingly, James Harden is reportedly planning to decline his player option for next season and seek a new long-term deal in free agency. There are reports that Harden plans to return to Houstonbut the Sixers are also interested in trying to re-sign the former MVP.
"We can't have those discussions yet, but we're interested in bringing him back," Daryl Morey said of Harden.
The Sixers are in a rough place with Harden, who is fresh from another playoff torch. It could be a mistake for him to sign a long-term deal and big money, because he's already lost a step, and hasn't yet shown he can get it done when it matters most. But he's been solid for the Sixers as a primary facilitator all season, and the team will have a hard time replacing his production if he were to sign elsewhere. With the MVP on the roster, you want to do everything you can to maximize the team around him, and losing Harden to nothing would be a blow, especially after the team gave up so much on acquisition last year.
A year ago when Harden took a pay cut in order to help the Sixers build the roster and signed a two-year contract with a player option, we knew we'd be here, and now here we are. It will be interesting to see exactly how Harden's free agency plays out as it will have a massive impact on the Sixers no matter what he decides to do.
Since his signing in 2019, Tobias Harris' contract has been an immobile albatross for Philadelphia due to its massive size and length (five years, $180 million). Harris is a productive player and a good locker room guy, but he's been overpaid since the second time he put pen to paper that decade, and his deal has taken up a chunk of the team's payroll that could have been earmarked elsewhere. Despite this, Harris' contract finally became negotiable with an expired deal.
Teams can now only trade Harris for the following season without any long-term commitment. Doing so will open up a salary cap space for the team he trades for next season. It was Harris Mentioned in business rumors throughout his time with the Sixers, but nothing ever materialized. After another disappointing second-round exit, it may finally be time for the Sixers to move on from the veteran forward. With the team lacking other assets and cap space, trading Harris could be one of the few ways the Sixers could turn things around dramatically this season.
4. Which of the suspended free agents will return?
In addition to Harden, the Sixers have several other players set for free agency this offseason. Georges Niang, Shake Milton, and Jalen McDaniels will all be unrestricted free agents, while Paul Reed will be a restricted free agent, meaning the Sixers will get a chance to match any outfield offers for the backup big man. Danuel House Jr. and Montrezl Harrell, two player options for next season they could turn down in favor of unrestricted free agency.
It will be interesting to see how many, if any, of these suspended free agents will return to Philadelphia. Outside of Reed, who established himself as a second-string center later in the season, and Nyang, none of these players had solid, consistent roles for the Sixers last season, which makes them all look somewhat interchangeable. As always, some of the decision making will be determined by the market, but it wouldn't be a huge surprise to see the Sixers move on from a lot of these guys.
"Thinker. Wannabe twitter lover. Entrepreneur. Food fan. Total communicator. Coffee specialist. Web evangelist. Travel fanatic. Gamer."