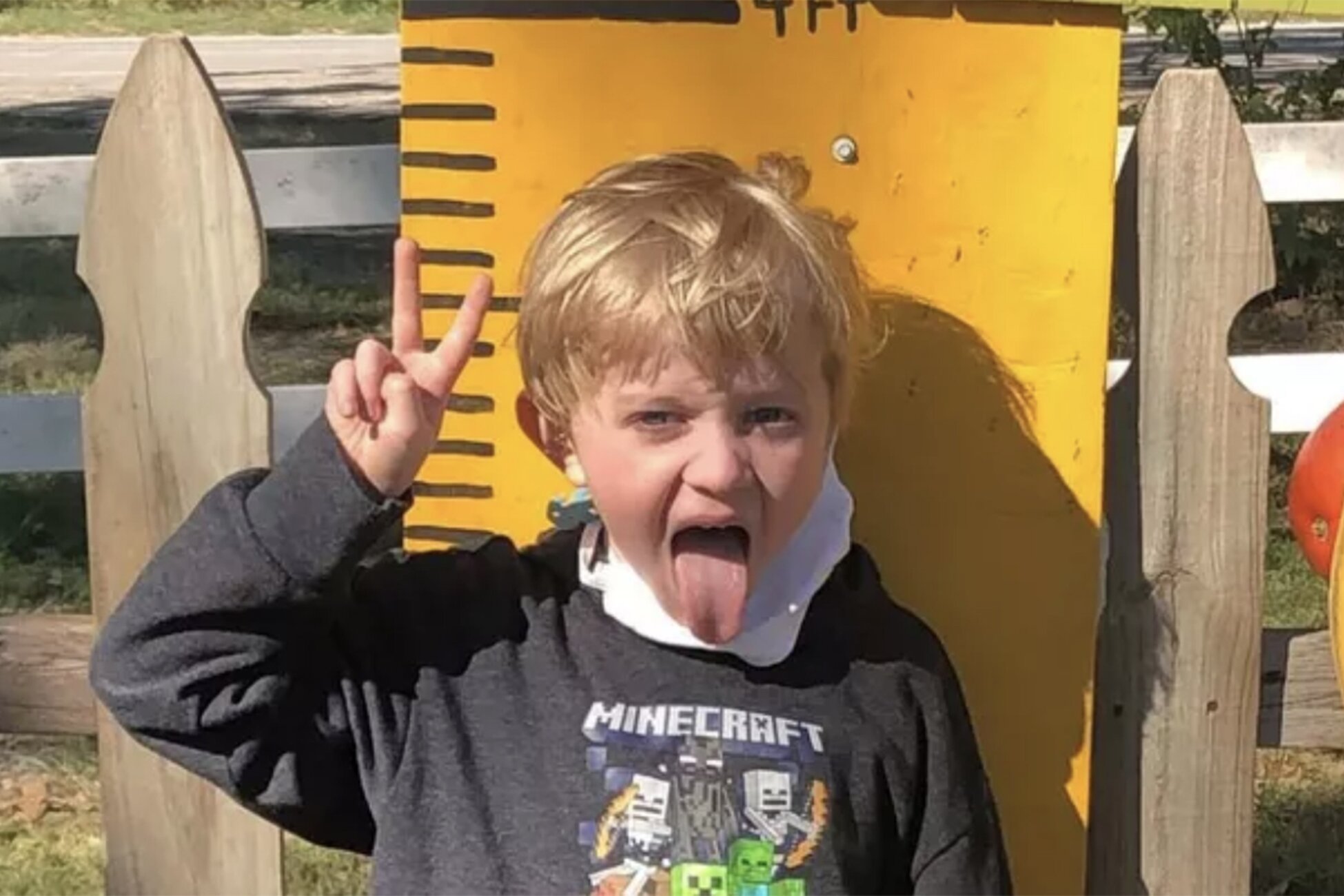 The family is devastated and moves on following what happened.
A three-year-old boy was attacked and killed by a family-raised pet dog in Oklahoma, USA recently.
According to local media, the tragedy occurred when the boy was playing in the garden with his new pet.
The sheriff's office said officers arrived at the scene following an emergency call that James McNeillis was missing.
The boy was convicted of missing because he did not return home for dinner or did not respond to calls from his family.
Later, he found his father, Michael, lying dead in the family backyard with his pet with a combination of Shetland Sheepdog and Gorky they had recovered three weeks earlier.
Although the dog's attack has not been confirmed, authorities believe the dog was killed because he had previously played in the garden with the boy.
However, the owners said the dog did not show any aggressive traits before the attack and came to the family three weeks ago. He is currently in the animal control room.
For their part, the police called the boy's death "a tragic accident" and would not lay the blame on his relatives.
The boy's father has commented on his social media that the family is planning to leave the area after the death of his son.
"It was so full of life and light and it was going to change the world," McNeilis wrote in another Facebook post.
It still is. Your light will change the world. Without him we feel lonely and lost, doing all we can, but it's hard. "Everything hurts without my baby here."
Get instant information on your cell phone. Join the Diario Primicia group on WhatsApp via the following link: https://chat.whatsapp.com/CkjSln5sfMt6c1gRE4hBhD

We are also DiarioPrimicia in Telegram, join here: https://t.me/Daily newspaper
"Wannabe web geek. Alcohol expert. Certified introvert. Zombie evangelist. Twitter trailblazer. Communicator. Incurable tv scholar."