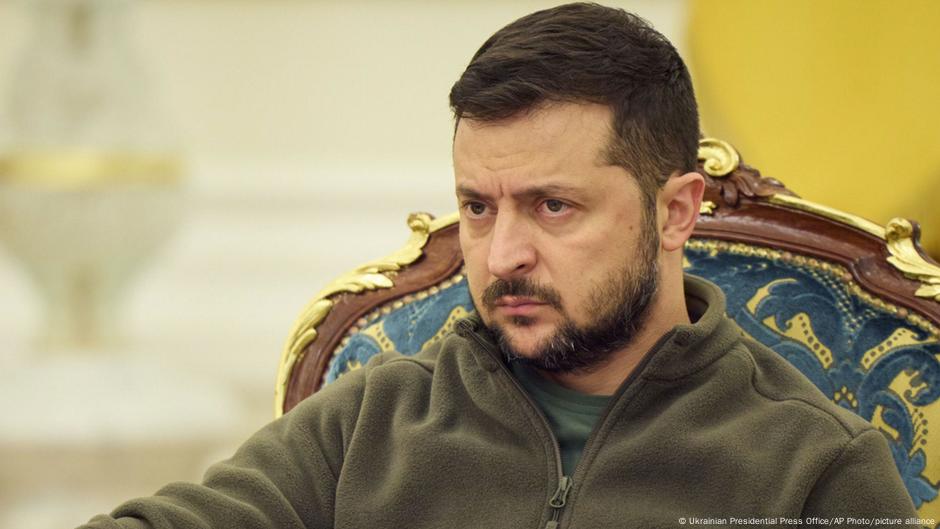 The President of Ukraine, Volodymyr Zelensky, assured that earlier this Sunday (02.10.2022) his country's flag is already flying in several places in the Donbas, where Russia's annexation has held fake referendums, which the Ukrainian president described as "a travesty". He announced that next week more flags will be raised at different locations occupied by the Russians.
"Russia made a farce in the Donbass. It was a complete farce that it wanted to present as a referendum," Zelensky said in his usual nightly speech. "They staged a number, they went through houses with machine guns, they handed out pieces of paper and propagandists made films with the occupied territories. Now the Ukrainian flag is flying there," he added.
Zelensky specifically mentioned the city of Liman in the east of the country, which is now "completely free" from Moscow troops. Thanks to our army!" the president said, hours after Russia formalized its illegal annexation of the territory, reporting advances by Ukrainian forces encircling invaders in the city.
"We will take Crimea back"
"The Ukrainian flag is already flying in Liman, Donetsk region, and it will remain there. There are no traces of a referendum there," said Zelensky, who reiterated that his country would restore its entire territory. Including the peninsula from Crimea. "Ukraine will take back what it owns in the east and the south. It is trying to annex now and Crimea, which was annexed in 2014. Our flag will remain," he said.
The president sent a message to Russian soldiers and officers: "Until they resolve the issue of who unleashed this senseless war against Ukraine and who started it all, they will die and become scapegoats one by one, because they will not admit this. The war is a historic mistake for Russia." Ukraine's recapture of Liman was a severe setback for Moscow, which used the city as a supply hub for its forces north of Donetsk.
DZC (AFP, EFE)
"Wannabe web geek. Alcohol expert. Certified introvert. Zombie evangelist. Twitter trailblazer. Communicator. Incurable tv scholar."