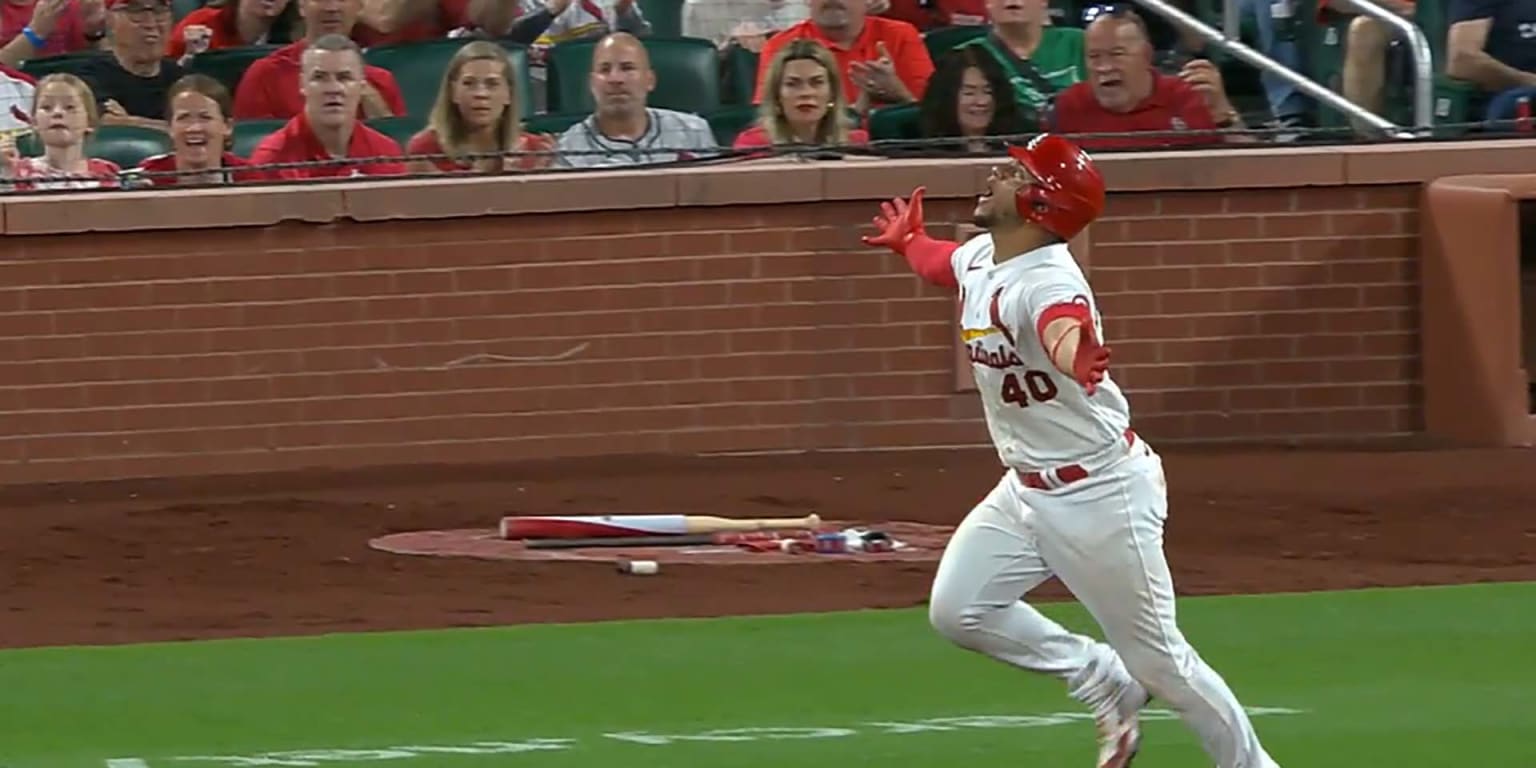 street. LOUIS – When Wilson Contreras' first hit as a Cardinal finally came Friday at Busch Stadium, the catcher threw his arms to his sides, looked up at the sky and thanked the baseball gods for the one hit that's been coming in a long time.
Stuck in a 0-for-22 slump Contreras was acutely aware of a 2-for-11 slide with runners in scoring position that included a frustrated hit earlier in the night Contreras was the happiest man on the field when he went with an outfield and threw a single to right center to the plate of Nolan Arenado . Contreras' clutch hit gave the Cardinals the lead twice, and they went on to beat the Pirates, 3-0, one night after being shut out when they squandered several big chances.
Contreras said of a moving celebration that involved slapping first base coach Stubby Clapp's hand hard just as he hit the ball. "I accept the pressure, but it was just a slow start. But I know I'll be fine. I still have to show up tomorrow as the same person as today and get better."
Contreras came to St. Louis on an $87.5 million free agent contract and had the added pressure of trying to replace Cardinals legend Yadier Molina behind the plate. It certainly didn't make things any easier that he entered Friday's game hitting . 171 with one extra base hit and only two RBIs. As someone who prefers to play with an advantage and show his emotions, Contreras said he couldn't allow himself to mess about his early-season slump because it would have been a selfish act.
"There are a lot of times where I put the team first and then myself [next]said Contreras, whose last hit before hitting the fourth on Friday came in the first inning of a win in Milwaukee on Saturday. "That's what the team needs right now. It's not about me; it's about trying to find ways to win games. Then, when things get better, I'll put more [pressure] on myself."
Not only were the Cardinals shut out Thursday by the Pirates, but they went 0-for-9 with runners in scoring position. On Friday they came in the top five in baseball in batting average [.276]on a percentage basis [.347] and OPS [.779]but their record fell to 5-8 due to ranking 25th in average as runners in scoring position [.238] and 23 average with RISP and two holdouts [.208].
Much of Friday was shaping up with the same narrative, as the Cardinals failed their first six opportunities with runners in scoring position, including a fourth collapse where they were unable to convert with runners on first and third and nobody out.
Nolan Gorman broke the scoreless tie and 0-for-15 with runners in scoring position with two RBI singles in the sixth inning. Two innings later, with the Cardinals clinging dangerously to a 1-0 lead, Contreras came up with his most important hit to date as a Cardinal.
"He was good," said Cardinals manager Oliver Marmul. "He wanted it, and I hope that drives him, because he's a big part of our offense." "This is a guy who cares. He does a lot of work, so to see him move forward it was good and hopefully this will move forward."
Marmol has said repeatedly since Contreras signed with the Cards in December that the catcher was a hated player to contend with when he was formerly with the Cubs. Now, the Cardinals have embraced the passion and fire with which Contreras plays and regularly shows it during games. Silently, Marmul wondered how Contreras would handle a rough patch in the season.
Said Marmol: "This is a guy who has dealt well with the lack of success he's had up to this point and how hard he's been working, both offensively and defensively. You'll start to back him up, and it's going to be a lot of fun because he's a guy who can really hit."
Behind stars Paul Goldschmidt and Arenado, Contreras knows he'll always be in the big spots with chances to drive in plenty of running backs for the Cardinals. He assured President of Baseball Operations John Mosiliac and Marmol that he wanted to finish fifth when he signed with the Cards, and was glad the manager stuck him in that spot through that slow start to his playing career.
"We all need that confidence and to have someone back you up," said Contreras, who added a key marker to the plate in the fourth inning to keep the Pirates off the scoreboard. "Ole likes to hold the guys accountable, but having him on my back, that's huge. … I feel good in that fifth place. I don't know why, but it feels good."
"Thinker. Wannabe twitter lover. Entrepreneur. Food fan. Total communicator. Coffee specialist. Web evangelist. Travel fanatic. Gamer."