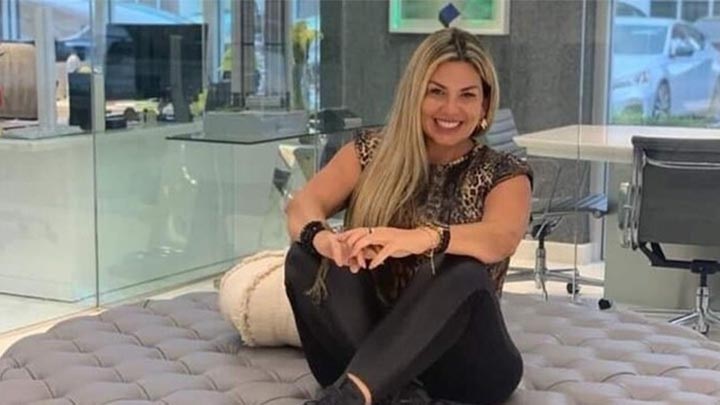 When the complaint is filed with the attorney's office, the expert finds other inquiries into alleged procedural irregularities.
The 46-year-old Venezuelan, who died at a clinic in Colombia's northern Barranquilla, was identified as Dile Tanisa Escalande Contreras.
After undergoing bariatric surgery on April 21, he was discharged despite complications leading to his death.
"She was discharged after surgery and was with a nurse, but she always complained of very severe pain. The cause of so much pain was given three dilatations. The doctor who went to the consultation from Monday had to admit her, but only until this Thursday did she have to have surgery again. She died at the clinic, "he said. Delay's aunt, Xiomara Contreras, is a U.S. citizen.
A friend of the victim's wife said she had to take her to a clinic in her car on Thursday morning and asked for help from the police patrol who was guiding her, despite the doctor evaluating her home. That is, he did not ask for an ambulance.
"The doctor came home and told her she needed surgery and left her in his car saying he was waiting for her at the clinic, but he did not call an ambulance or come forward to take her in his vehicle. When I came to help her, the traffic was heavy and she was weak. We had to ask some policemen for help to clear the way for us on the highway, "said a friend of Daily's.
He said that when he complained to the prosecutor's office, he found that there were other investigations by experts into alleged irregularities in the proceedings.
"The prosecutor's office has realized that this doctor has a number of complaints about procedural deaths. She's also under investigation for falsifying documents, "Dlay's friend explained, adding that he took her in his car to a clinic shortly before he died.
Get instant information on your cell phone. Join the Diario Primicia group on WhatsApp via the following link: https://chat.whatsapp.com/ErxLTCHwZRZ2VgN9Zex9Xo
FurtherWe are @DiarioPrimicia in Telegram, join us here: https://t.me/diarioprimicia
"Wannabe web geek. Alcohol expert. Certified introvert. Zombie evangelist. Twitter trailblazer. Communicator. Incurable tv scholar."