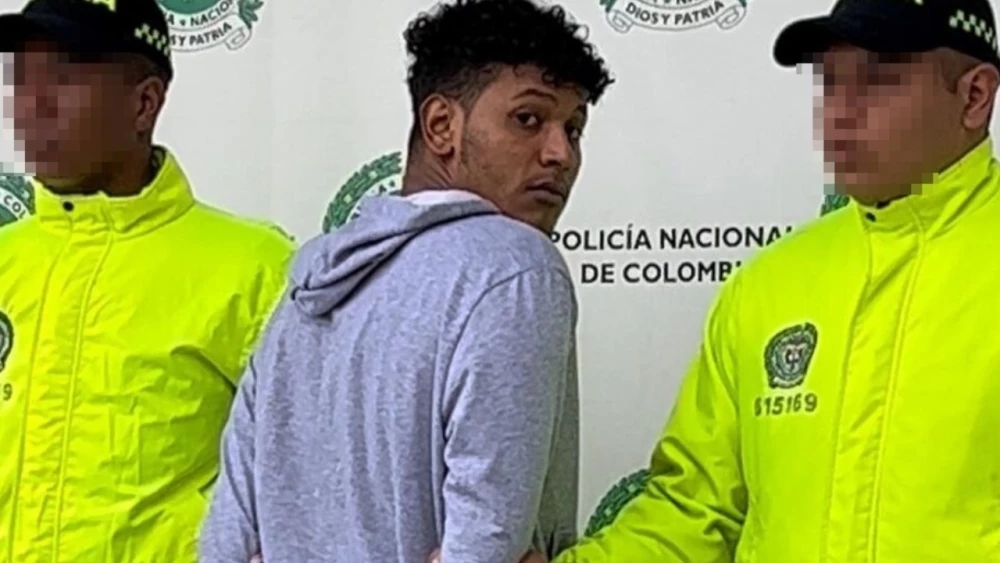 His victims were members of the Lgbtiq community.
A 21-year-old serial killer identified as Jose Leonardo Quevedo has been caught by police in Bogota, the capital of Colombia. According to Col. Luis González, he had already perfected the way he had killed his victims.
This Venezuelan man began to form an emotional bond with members of the Lgbtiq community through social networks, meeting them in bars in Bogota and convincing them to take them home after sharing drinks. Loot them and then kill them.
"This man was precisely apprehended for the crimes of aggravated murder, aggravated and aggravated robbery, adulteration and destruction of material evidence and physical evidence," Colonel Gonzalez said.
A total of five murders within a year were attributed to this murderer; However, there are two events that warrant attention.
The first was identified as Steven Mosquera, a 26-year-old acting student who came to Bogotá from Popayan to pursue his acting dream.
A short time later, the young man died naked in his apartment, where he was found by his own mother.
The second case involved a doctor from Panama who was found dead in his apartment in Chapinero, Bogotá.
The doctor, identified as Néstor Gómez León, was stabbed several times by the killer until he took his own life.
After killing him, the man stole 14 million pesos worth of valuables and set fire to burn the victim and hide the evidence.
"According to the analysis carried out by the criminal profilers of the police, we can talk about a serial criminal who is doing his job properly and today we are showing this important result to the public," added the police colonel. Bogota Police.
Get instant information on your cell phone. Join the Diario Primicia WhatsApp group through the following link: https://chat.whatsapp.com/ElPJiFkPVvrEs3MAmCh7qY
We are also @DiarioPrimicia on Telegram, join here: https://t.me/diarioprimicia
"Wannabe web geek. Alcohol expert. Certified introvert. Zombie evangelist. Twitter trailblazer. Communicator. Incurable tv scholar."