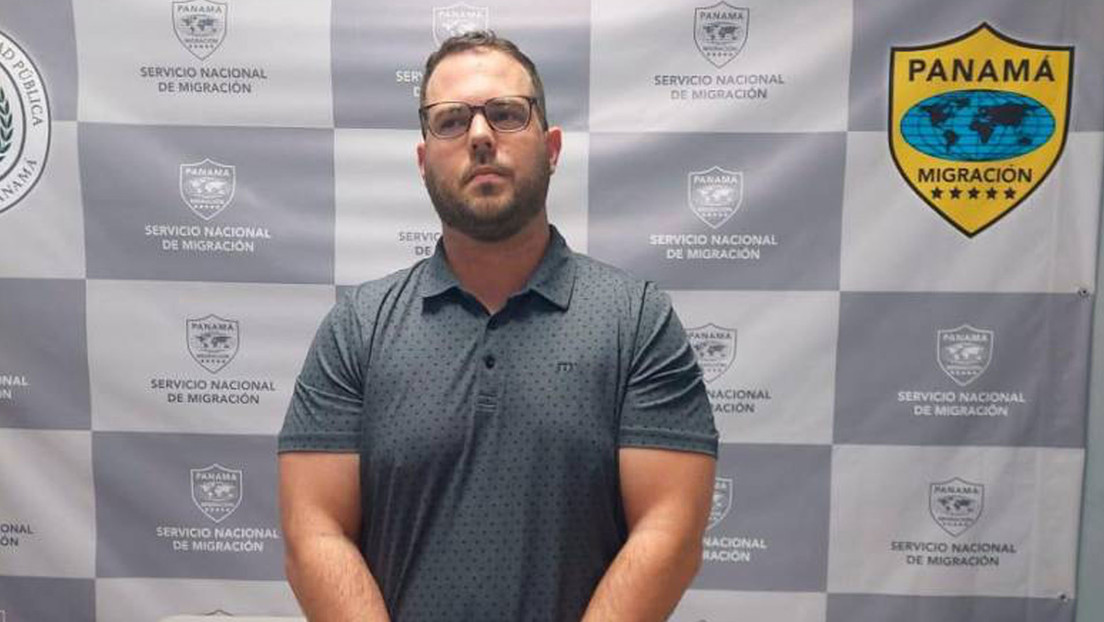 He was in Panama and intended to travel to Turkey, officials said.
US citizen John Poulos, the main suspect in the death of Colombian DJ Valentina Trespalacios in Bogotá, was arrested in Panama on January 22 after Colombian authorities confirmed he had fled to Central America the day the pair were found dead.
According to the Panamanian National Police, Poulos wanted to travel to Istanbul (Turkey). However, Panama's national immigration service prevented them from leaving after a warning issued by the neighboring country's authorities.
The 35-year-old American is awaiting the start of his extradition process in Colombia, where he will be prosecuted for the crime of female slavery.
Poulos Trespalacios' fiancee and the victim's family claimed responsibility for the crime because it was the last time he saw her alive. If convicted, he could face up to 40 years in prison, El Espectador newspaper reports.
The 23-year-old "influencer" was found dead inside a suitcase by a waste recycler in the city of Fontibon, west of the Colombian capital. According to the forensic report, Valentina had a hanging wound on her body and multiple injuries on her chest and legs.
Trespalacios was last seen in the early hours of last Sunday in a public service vehicle, from the InDriver platform, with Poulos, with whom he went to a nightclub in the south of Bogotá.
Police have two key videos in their possession for investigation. In one, the couple and another man get into a car and enter an apartment. The second shows how a fat man throws the suitcase in which the young woman was found into the container.
The National Police reports that Interpol Panama has identified American citizen Poulos John Nelson after an alert issued by the Republic of Colombia for the murder of DJ Valentina Trespalacios. pic.twitter.com/fDkaE65gRj

– National Police (@ProtegeryServir) January 25, 2023
Get instant information on your cell phone. Join the Diario Primicia WhatsApp group through the following link: https://chat.whatsapp.com/LGrm4avkkIt9vm7NJUXF1U
We are also @DiarioPrimicia on Telegram, join here:https://t.me/diarioprimicia
"Wannabe web geek. Alcohol expert. Certified introvert. Zombie evangelist. Twitter trailblazer. Communicator. Incurable tv scholar."