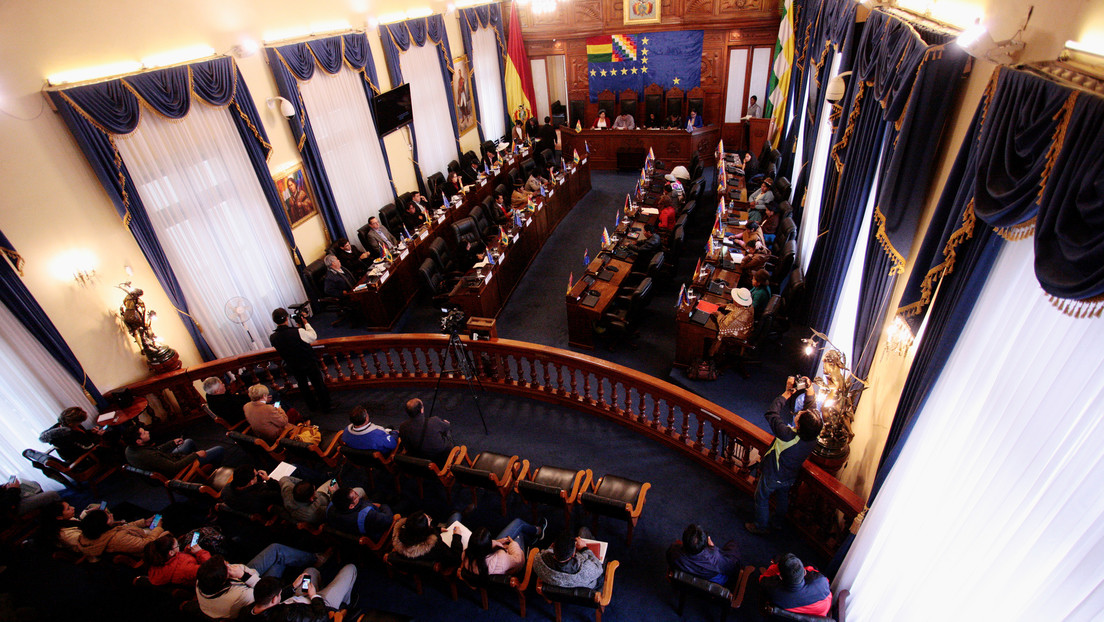 Published:
16 November 2021 00:38 GMT

President Louis Ars decided to change the rules on money laundering to quell protests by right-wing groups.
The Bolivian Senate Chamber will openly hold a session this Tuesday to discuss the ruling party's plan to repeal legislation to counter the legalization of illegal profits, which, after being approved in August, has generated rejection and opposition from a section of right – wing opposition groups.
According to the newspaper PeriodsThe initiative will be discussed at the seventh normal session scheduled for 8:30 am (local time).
Last Saturday, President Louis Ars announced his decision to repeal Act 1386, also known as the 'Thai Law'. "Thus there is not even the slightest excuse to continue to grieve, to continue to misbehave, to continue to paralyze our economy.".
The move led to protests in some parts of Bolivia, sometimes turning violent, and an indefinite strike being ordered, adding to the risk of fuel shortages in Santa Cruz and other areas. Eastern part of the country.
In addition, the marches and sieges led to clashes between protesters, police and groups affiliated with the Movement for Ruling Socialism (MAS), and withdrew. More than 100 were arrested and many more were injured.
The Ars government condemned the protests Attempt for political instabilityThese actions were attributed to the Civic Committee Pro Santa Cruz, one of the main promoters of the coup against Evo Morales in 2019.
Act 1386 establishes a national strategy to combat money laundering and terrorist financing "This can be remedied by a central level executive branch by a supreme order", After consideration and approval by the Council that manages the matter.
As a result, opposition groups, which unite the National Committee for the Defense of Democracy (GONAD), pointed out that the ruling party "sought to restrict, harass, and intimidate the people's economic activities." "
"Wannabe web geek. Alcohol expert. Certified introvert. Zombie evangelist. Twitter trailblazer. Communicator. Incurable tv scholar."