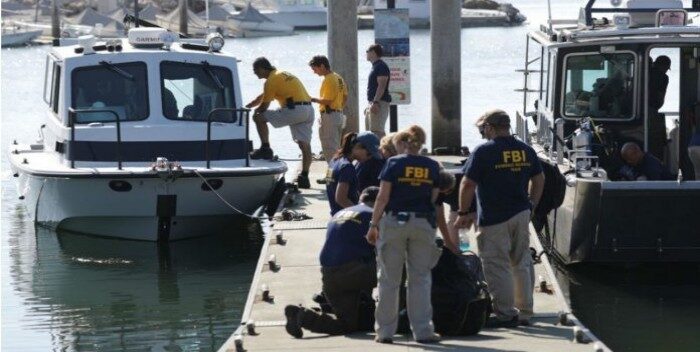 The AMO crew cruises to the east of the island at high speed, looking for a suspicious wooden boat, or Yola, with its lights out.
Federal and Puerto Rican authorities arrested three Venezuelans this Saturday after seizing 3,051 pounds (1,384 kg) of cocaine worth $32 million off Puerto Rico's east coast.
Customs and Border Protection (CBP) Air and Maritime Operations (AMO) agents, along with other federal and local agencies, conducted the operation near the exclusive residential area of ​​Palmas del Mar in Humacao (East).
As CBP explained in a press release, a crew from an AMO vessel traveling at high speed to the east of the island spotted a suspicious wooden vessel, or Yola, with its lights off.
The AMO vessel continued in an attempt to intercept the Yola, but lost sight of it, requesting the assistance of a US Coast Guard Bull-17 aircraft.
Coast Guard aircraft located the suspicious vessel 10 miles (16 kilometers) off the coast of Humacao, maintaining surveillance to assist the AMO Marine Unit, as well as the Puerto Rico Police Rapid Action and other joint forces for intelligence. Joined the movement.
Finally, agents intercepted Yola near the Palmas del Mar resort.
There were three people on the boat, who they said were Venezuelan nationals, and they were seized with 40 bales of cocaine.
Homeland Security Investigations and the Drug Enforcement Administration investigated and prosecuted the kidnapping and the custody of the three individuals.
This is the latest crackdown on drug trafficking in Puerto Rico since last Thursday, when AMO agents intercepted a boat near Mona Island, west of Puerto Rico, and arrested two Dominicans with a shipment of $2.9 million worth of cocaine.
Get information instantly on your cell phone. Join the Diario Primicia WhatsApp group through the following link: https://chat.whatsapp.com/HWyKZ9dACBI9Tl0joLIRVu
We are also @DiarioPrimicia on Telegram, join here:https://t.me/diarioprimicia
"Wannabe web geek. Alcohol expert. Certified introvert. Zombie evangelist. Twitter trailblazer. Communicator. Incurable tv scholar."