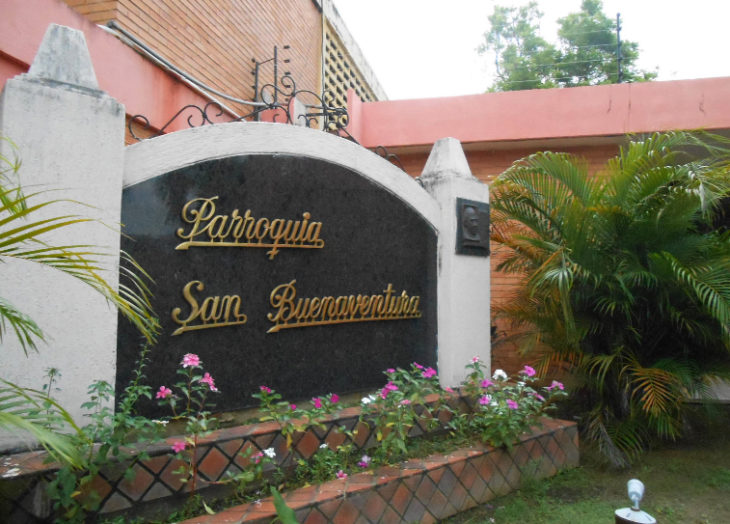 The city's parishes will bless the palms this Sunday, April 2.


The scoop file | Parishes presented their schedule of activities for Holy Week

For this Holy Week, the Diocese of Ciudad Guayana provided a schedule of activities for each parish.
This Palm Sunday, for the parish of Nuestra Señora de Fátima, the Blessing of the Palms will be at 7:45 am, at 10:00 in front of the Hotel Razil, and at 5:00 pm in the Plaza del Centro. Civico. Each of them followed the mass.
On Holy Wednesday at 4:30pm meeting with the Virgen del Valle parish and starting the procession with the Nazarene at 5:30pm.
From Nuestra Señora de Guadalupe Church, rosaries are scheduled for Monday and Tuesday evenings at 5:00 p.m., followed by Holy Mass. This meeting is on Wednesday at 4.30 pm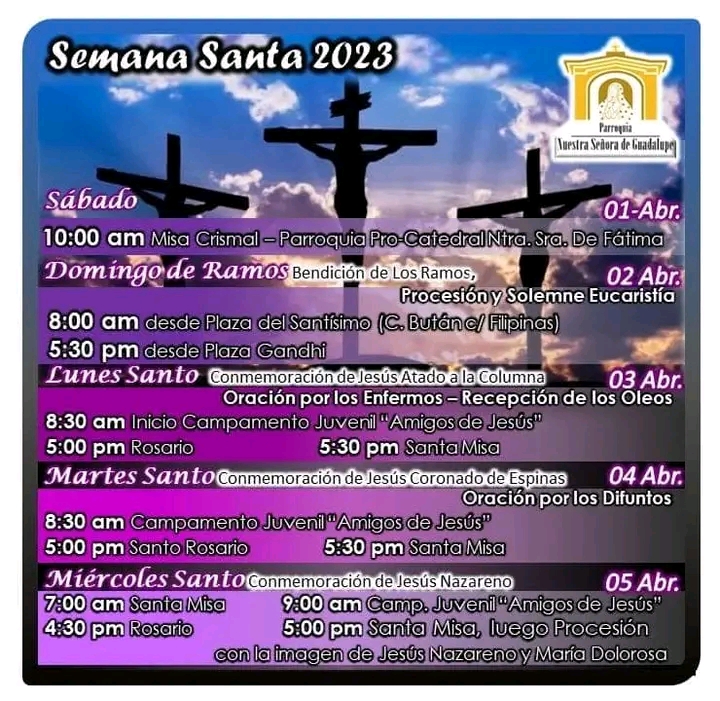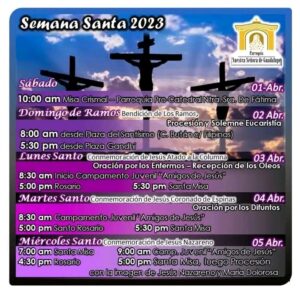 In Alta Vista, Santa Teresa de Jesus Parish will worship at the memorial on Thursday, April 6th from 6:00 pm to 10:00 pm and on Friday, April 7th from 7:00 am to 12:00 pm.
On Glory Saturday, Candlelight and Mass will be held at 7:00pm, and on Easter Sunday at 9:00am, 11:00am and 5:00pm.
To commemorate the life-saving actions, the schedule of Nuestra Señora de Coromoto parish in Los Olivos includes Holy Mass on Mondays, Tuesdays, Wednesdays and Thursdays at 6:00 pm, and on Sundays it will be at 5:00 pm. Next to the blessing of water.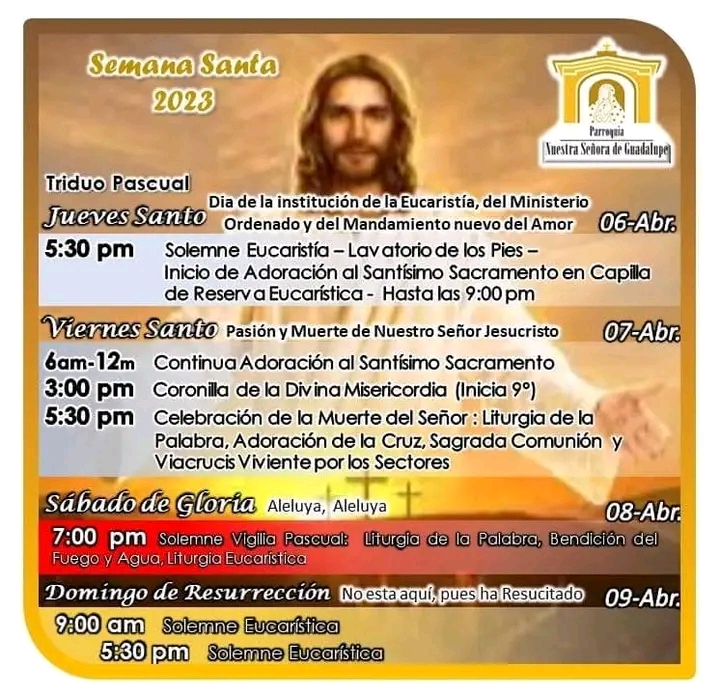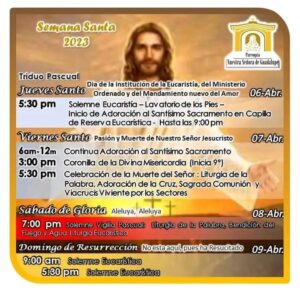 Get information instantly on your cell phone. Join the Diario Primicia WhatsApp group through the following link:https://chat.whatsapp.com/BZqg22K3KUyC3oAB8A3pbK
We are also @DiarioPrimicia on Telegram, join here: https://t.me/diarioprimicia
"Wannabe web geek. Alcohol expert. Certified introvert. Zombie evangelist. Twitter trailblazer. Communicator. Incurable tv scholar."