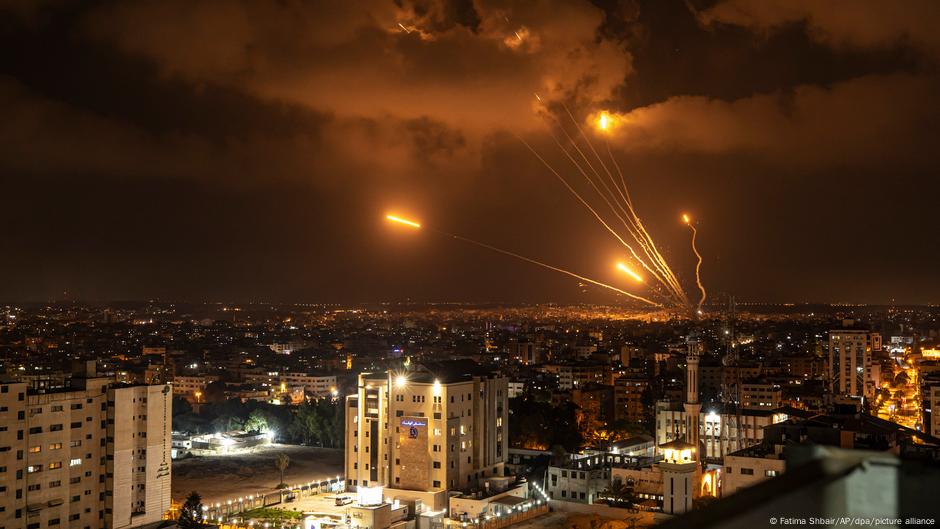 The military leadership of the Palestinian armed group Islamic Jihad has been "neutralized" in the Gaza Strip, the Israeli military said on Saturday (06.08.2022) after two days of attacks with bombings that killed more than 30 people. including six children.
"The top leadership of the Islamic Jihad military unit in Gaza is neutral," Odette Basik, head of the military's operations directorate, said in a statement to AFP.
More than 30 people, including six children, have been killed in the Gaza Strip since a new wave of violence between Israel and the Islamic Jihad group began, officials in the Palestinian Authority said on Saturday.
In an updated toll, Gaza's health ministry said 32 people, including six minors, had been killed and 215 wounded since Friday in Israeli attacks on Gaza.
Five children and an adult were killed in the attack near a mosque in Jabaliya refugee camp in the northern Gaza Strip, according to Palestinian reports cited by German news agency dpa.
Israel has denied the attack on Jabaliya
Israeli officials denied the report, insisting that several Palestinian children were shot down Saturday night in Jabalia (north of Gaza) by Islamic Jihad's failed rocket launch at Israel, not by its army.
"The Israeli security forces have not attacked Jabaliya in the past few hours," Israeli Prime Minister Yair Lapid's office said in a statement.
At a hospital in Jabaliya, an AFP photographer found the bodies of six people, including three children.
The strikes, launched on Friday in "preventive" retaliation for the arrest of an Islamic Jihad leader in the West Bank, were carried out against the militant group's weapons production sites, which Israel accuses.
The Israeli military said on Saturday it was "preparing for a week of operations". "There are currently no talks on a ceasefire," a military spokesman said.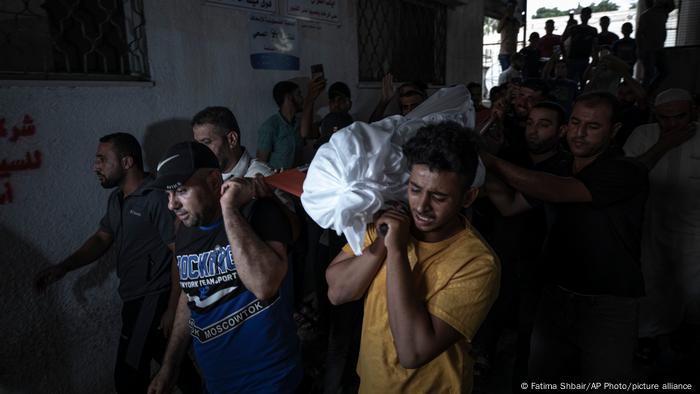 One of Islamic Jihad's key leaders, Taysir al Jabari 'Abu Mahmud', and a total of 15 fighters were killed in Friday's blasts, Israel said.
Islamic Jihad: The Beginning of War
The organization's head in Gaza, Mohammed al-Hindi, assured that "the war has just begun."
Egyptian sources told AFP that Cairo was trying to establish mediation, a historic mediator between Israel and armed groups in Gaza.
Egyptian President Abdel Fattah al-Sisi said in a speech that he was working "tirelessly" to restore peace.
But on the ground, the firefight continued into the night from Saturday to Sunday, according to AFP correspondents in Gaza.
jc (afp, dpa)
"Wannabe web geek. Alcohol expert. Certified introvert. Zombie evangelist. Twitter trailblazer. Communicator. Incurable tv scholar."