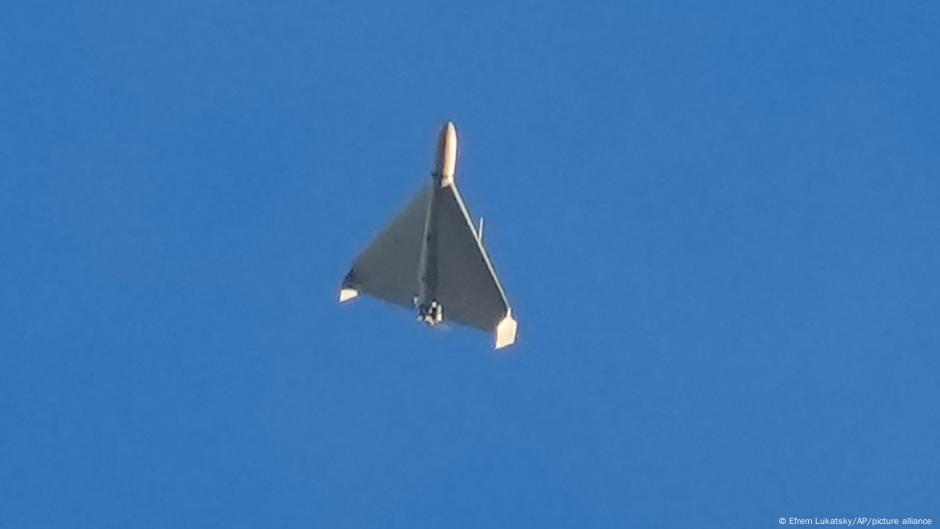 Iran's Foreign Minister, Hossein Amir Abdollahian, admitted this Saturday (05.11.2022) that his country had supplied drones to Russia, but assured that the export took place months before the start of the war in Ukraine. This is the first time the minister has made a statement on the arms supply to Moscow, which has already been carried out by Kyiv and its Western allies.
"We gave Russia a small number of drones a few months before the war in Ukraine," Abdolakhian said after a meeting in Tehran with several countries' deputy ministers to defend the United Nations Charter. The minister added that Tehran's relations with Putin's regime are based on neighborhood and common interests.
During the conversation of the Iranian diplomat with his Ukrainian counterpart Dmytro Kuleba, they agreed that Kyiv would provide evidence of the use of these Iranian drones in the conflict. "If it is confirmed that Russia used Iranian drones in the war against Ukraine, we will not be indifferent to this matter," Abdolakhian stressed.
Drones yes, but no missiles
On the other hand, the Iranian minister denied that his country had supplied missiles to Russia and ruled the allegations "absolutely false".
In recent weeks, Kyiv and its Western allies have accused Russia of using Iranian-made drones to carry out attacks in Ukraine, particularly against civilian infrastructure. Tehran has repeatedly denied that the drones were made in Iran. kyiv says 400 Iranian drones have so far been used to attack Ukrainians, and Russia has ordered about 2,000.
Volodymyr Zelenskyi's government, these are Iranian-made Shahed-136 drones used by Russian forces under the name "Zheran". In response, the European Union and the United Kingdom announced new sanctions against Iran, targeting three generals and an arms company "responsible for supplying Russia with kamikaze drones" for bombing Ukraine.
"Tehran must realize that the consequences of complicity in the Russian Federation's crimes of aggression against Ukraine outweigh the benefit of Russia's support," Ukrainian Foreign Ministry spokesman Oleg Nikolenko wrote on Facebook after the Iranian admission.
DZC/LGC (AFP, EFE)
"Wannabe web geek. Alcohol expert. Certified introvert. Zombie evangelist. Twitter trailblazer. Communicator. Incurable tv scholar."