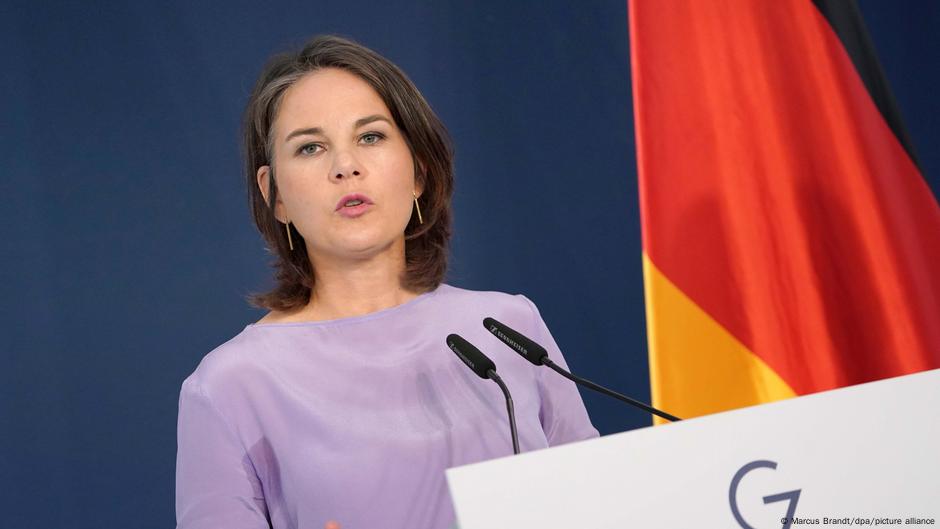 German Foreign Minister Annalena Baerbach has slammed Russian President Vladimir Putin over Russia's invasion of Ukraine, which has left scores of children dead.
In an interview with a weekly magazine Der Spiegel And published this Sunday (07.10.2022), Baerbach described seeing photos of children taken during a visit to Ukraine as one of the "worst moments" of his tenure so far.
"It speaks to the fact that you can't negotiate with this Putin right now," he said. "It's an extermination. Even of children," he said of the Russian offensive in its invasion of Ukraine.
"To be able to do nothing is to put up with it: that too is sometimes the brutality of foreign policy," Beierbach lamented.
He also indicated that he wants to guarantee "humanitarian corridors from disputed areas in Ukraine". But he insisted that such a promise would consequently have to be backed up militarily.
Although the West provided arms to Ukraine, Baerbach rejected direct German military intervention in the country. The reason is that Putin may see this move as directly engaging in Western warfare.
dpa/afp/rr
"Wannabe web geek. Alcohol expert. Certified introvert. Zombie evangelist. Twitter trailblazer. Communicator. Incurable tv scholar."