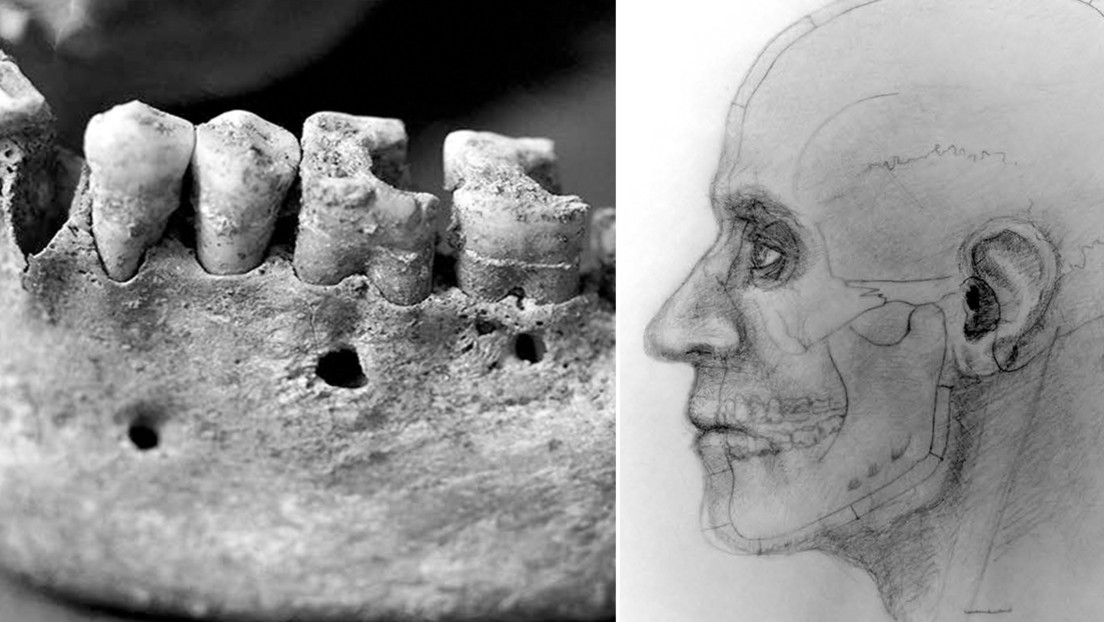 Published:
13 dic 2021 13:33 GMT

Collective burial is thought by archaeologists to be an important part of "a complex ritual."
Burial of a group of that period escita It was discovered during the excavation of a water well built in the 6th century BC. A. In an old town in the province of Lipetsk, west of Russia, a step Study Published last Friday in the magazine Uralski Istorícheski Véstnik.
Initially, the well was six meters deep, but after the fire that destroyed the settlement, it was abandoned and eroded for a long time. After its depth was reduced to four meters and the area was resettled, it was used as a tomb. Centuries IV and III a. C.
There were all buried More than 50 years. Three of them were placed at the bottom of the well, and the fourth, in advanced and incomplete decomposing condition, was introduced several weeks later. Analysis of the remains "The bodies of the dead were subsequently and hastily lowered into the walls, probably with the aid of ropes."
Funeral equipment at the well includes ceramics and animal remains, as well as at least Two bone harpons. Also, after filling the soil, the well a Soil platform In it are found the remains of fireballs.
"Undoubtedly, this is the place for ceremonial activities. […] All this shows that the town existed A ceremonial complex was buried as its main part Crowds in the abandoned well, "archaeologists say. At the same time, they suspect the burials may have been killed.
"The cause of death cannot be ascertained. However, the absence of fatal injuries in the skeleton is circumstantial evidence. They are not victims of violence. Of course, it cannot be ruled out that they simply do not leave marks on bone structures. But, again, the differences at the moment of death and the way the bodies were handled make one wonder if this is a form of violence, "they point out.
If you found it interesting, please share it with your friends!
"Wannabe web geek. Alcohol expert. Certified introvert. Zombie evangelist. Twitter trailblazer. Communicator. Incurable tv scholar."