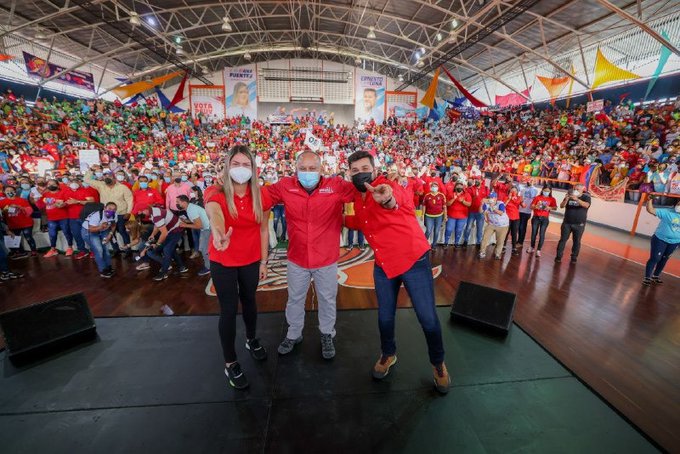 At a campaign meeting he called them "spies."
Diosdado Cabello, head of the Aristóbulo Istúriz Campaign Command, said on Tuesday that he did not trust the work of EU election observers. He also called them "spies" during an act.
He says the report is already being prepared and is intended to insult the November 21 election.
"I would like to publicly condemn a group of people from the European Union who came to see Venezuela as spectators. Be careful with those people, those people did not come to make any kind of observation. They still believe in an empire, they believe we are a colony, "Cabello said at an election event in the province of Ansotegui.
In his opinion, the international delegation "has a written script on the democratic exercise taking place in Venezuela, which is based on discrediting the entire electoral process," the report added.
That informationImmediately on your cell phone. Join the Diario Primicia group on WhatsApp via the following link: https://chat.whatsapp.com/GzmIGZgrD13Bgl6krqE7IW
We are also @DiarioPrimicia in Telegram, join here: https://t.me/diarioprimicia
"Wannabe web geek. Alcohol expert. Certified introvert. Zombie evangelist. Twitter trailblazer. Communicator. Incurable tv scholar."