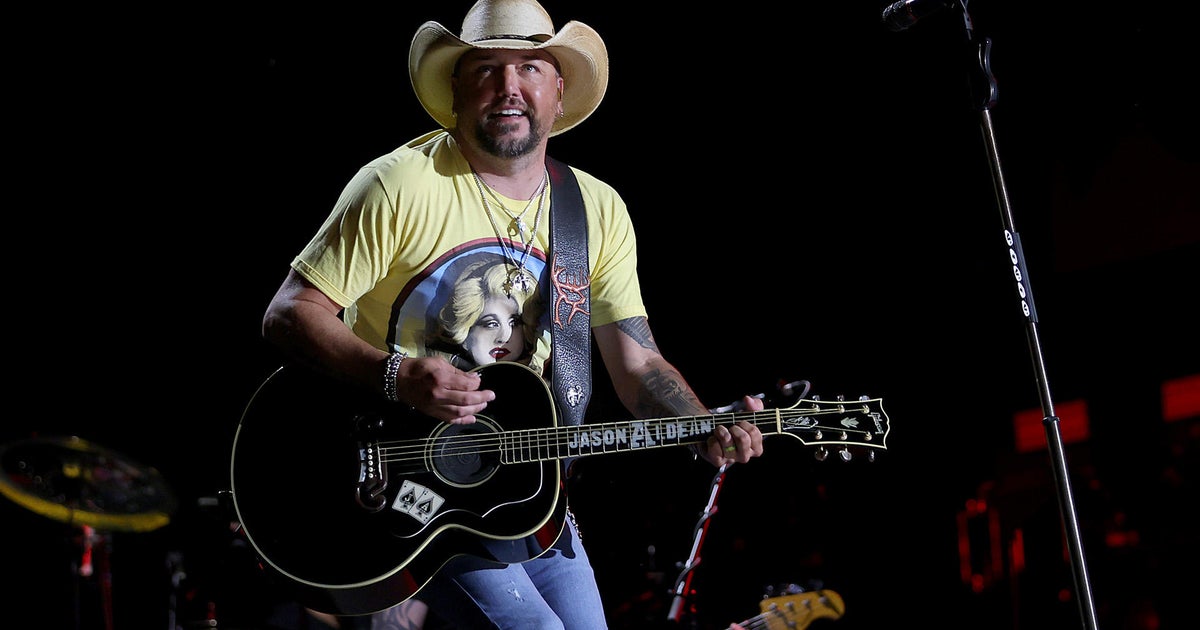 A rep confirmed that country singer Jason Aldean will be rescheduling a cut-off concert after suffering heatstroke on stage.
Aldean took the stage Saturday at the Xfinity Theater in Hartford, Connecticut, as temperatures reached 89 degrees.
Footage shared by fans showed that at one point during the performance, Aldean appeared to struggle to sing before running off the stage.
The venue confirmed on Sunday that the show will be rescheduled to an unspecified date and that Aldean is doing well.
Xfinity Theater said in a statement statement. "We appreciate your patience as we work to re-schedule, as well as the outpouring of well wishes for Jason."
"A rep confirmed that he is doing well now after suffering heatstroke during last night's performance," the statement added. Please stay tuned on all social media for updates as they become available.
"I just want to let you know, thanks to everyone who calls and checks," Aldean said in a video posted to Twitter Sunday afternoon. "I'm fine. Just one of those things. It was hot. I was golfing all day yesterday and then I came to the show, and I think it was just a combination of dehydration and heat exhaustion."
Aldean said that while he wasn't sure the episode was as serious as heatstroke, it was still "very severe".
"Hardcore twitter fanatic. Proud coffee fanatic. Social media aficionado. Devoted tv enthusiast. Alcohol scholar. Bacon specialist. Avid troublemaker."