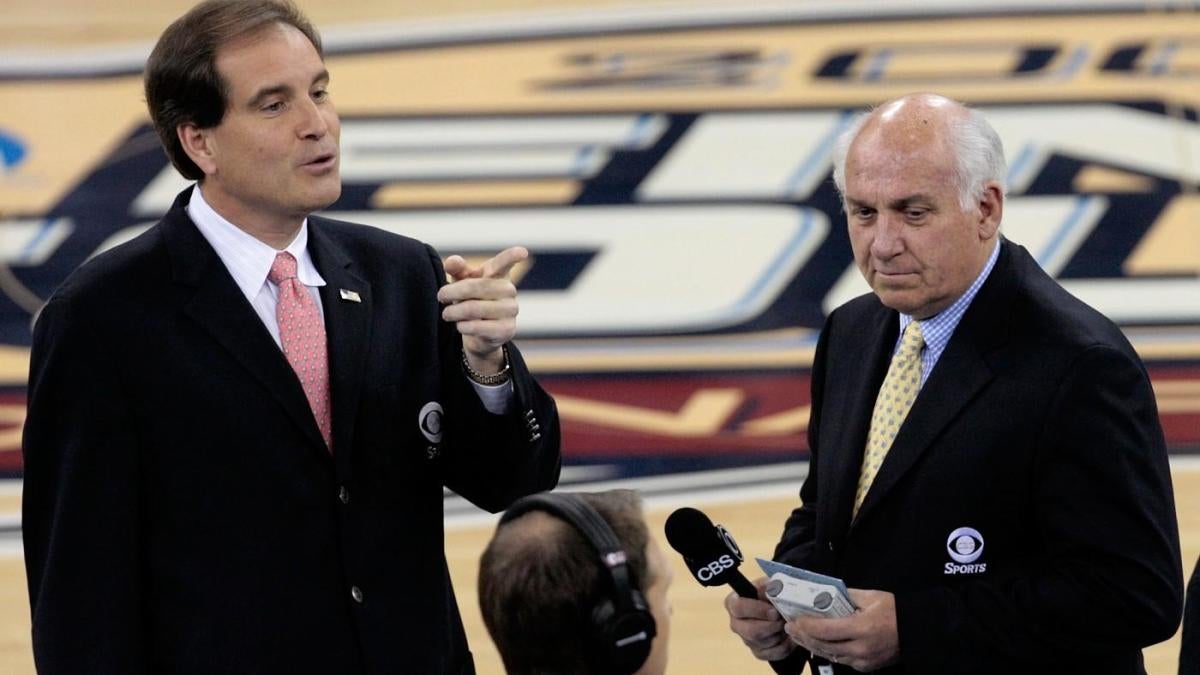 Longtime college basketball analyst Billy Packer and his family have passed away announced Thursday night. Packer, 82, spent 34 years on Final Four broadcast teams, 27 of them with CBS as an Emmy-winning college basketball analyst before the Final Four in 2008.
Packer's son, Mark, told the Associated Press that his father had been hospitalized in Charlotte, North Carolina, for the past three weeks and had several medical issues, eventually succumbing to kidney failure.
During his three decades as a leading voice in the sport, Packer helped popularize three-man telecast teams with Dick Enberg and Al McGuire and was never afraid to speak his mind. Among his many famous calls was "Simon says Championship" as Arizona won the 1997 national title behind 30 points from Miles Simon.
Packer starred as a player for Wake Forest from 1958 to 1962 but became better known by the sports world for his insightful analysis from the sidelines of the biggest games in college basketball including many years calling ACC games in addition to his duties at CBS, where he was an analyst from 1981-2008.
Packer was also the father of Mark, Liz, and Brandt, and his wife, Barb, passed away.
"Billy Packer has been synonymous with college basketball for more than three decades and set the standard of excellence as the voice of the NCAA Men's Basketball Tournament," CBS Sports President Sean McManus he said in a statement. He had a tremendous impact on the growth and popularity of that sport. In true Bailey fashion, he analyzed the game with his unique style, perspective and opinions, but always kept the focus on the game. He was also passionate about basketball. At heart, Bailey was a family man. He leaves part of his legacy at CBS Sports, across college basketball, and most importantly, as a loving husband, father, and grandfather. He will be sorely missed by everyone."
Packer was also influential as a player, averaging 14.1 points as a 5-foot-9 senior on the 1962 Wake Forest Final Four team under coach Bones McKinney. After a brief stint in assistant coaching with the Devil Deacons, Packer began his broadcasting career.
"Rest in peace to an incredible father, teacher and best friend" Brandt Bakker wrote on Twitter. "I've always tried to emulate him my whole life — how to be a husband, a father, get ready for TV, you name it, he's been the bar to me. He's just been crushed. But we feel at peace knowing that Billy is in heaven tonight with Barb."
"Thinker. Wannabe twitter lover. Entrepreneur. Food fan. Total communicator. Coffee specialist. Web evangelist. Travel fanatic. Gamer."