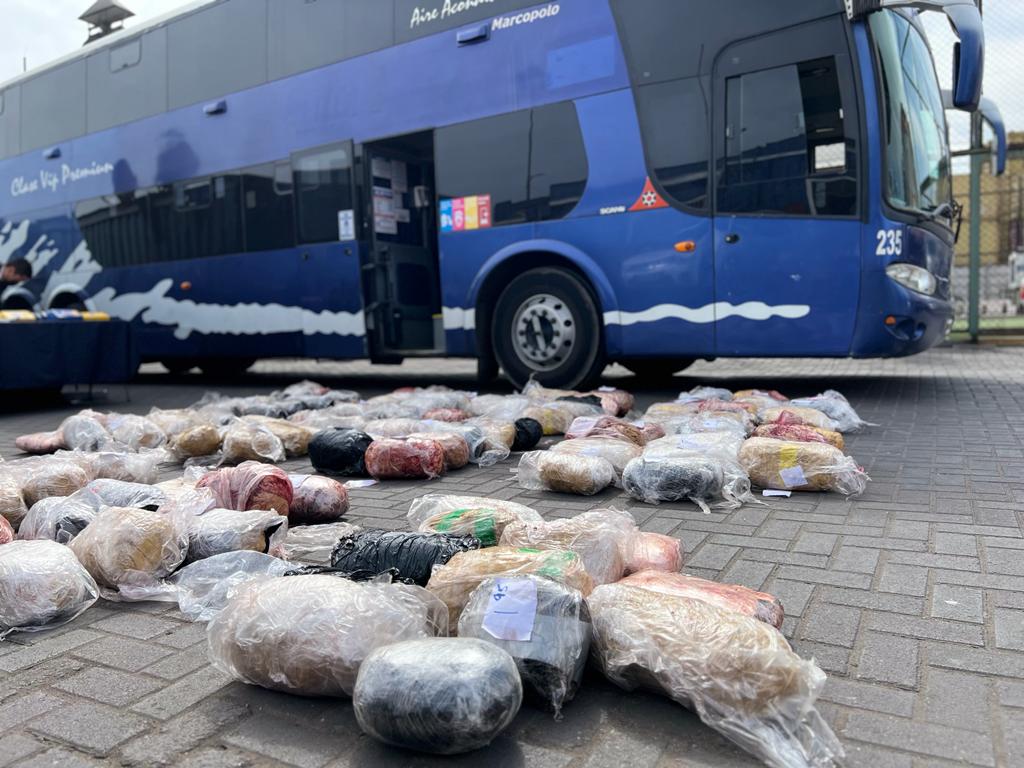 There was a bus they used to transport drugs and illegal immigrants.
Less than a week after the arrest of "La China" in Arica, Chile, the PDI announced a new blow to the criminal organization Tren de Aragua.
Now,​​​​​​​​​​​​​​​​​​​​​​​​​​​​​​​​​​​​​​​​​​​​​​​​​​ has has has has has has has has has has has has has has has has has been has has has has been has has been has been managed to arrest 11 people – 8 of them Venezuelan, 2 Dominican and one Chilean.
All 11 belong to the criminal organization Tren de Aragua, who were arrested after various operations carried out by the PDI in Coquimbo and metropolitan areas.
Specifically, 8 out of 11 inmates were arrested after a dozen raids in the metropolitan area.
Regarding the remaining three subjects, the PDI reported that they were arrested after a police checkpoint in the commune of Coquimbo.
In addition to the above, more than 170 kg of drugs and cash were seized, PTI said.
The task force seized various drugs hidden in the bus from the city #Iquique is bound #SantiagoAlso 2 buses, 1 car and about $5 million in cash. pic.twitter.com/sNO4MK50Ey

– PDI Chile (@PDI_CHILE) May 22, 2023
"This is a long-running investigation between the PTI and the Public Ministry of Tarapaka," they said from PTI.
"This is a very complicated investigation because they are trying to eliminate cells belonging to the transnational group Tren de Aragua," he added.
The criminal organization took over buses between two provinces to transport irregular migrants to the central region of the country.
And occupy them as a "screen" through which undetermined quantities of drugs can be entered and distributed in different parts of the country.
[2/2] In addition, the investigation found that the criminal organization owned two interstate buses to transport illegal immigrants to the central part of the country. We appreciate the excellent co-operation between the police and the prosecution.

– Chile Ministry of the Interior (@min_interior) May 22, 2023
Get information instantly on your cell phone. Join the Diario Primicia WhatsApp group through the following link: https://chat.whatsapp.com/ElPJiFkPVvrEs3MAmCh7qY
We are also @DiarioPrimicia on Telegram, join here: https://t.me/diarioprimicia
"Wannabe web geek. Alcohol expert. Certified introvert. Zombie evangelist. Twitter trailblazer. Communicator. Incurable tv scholar."