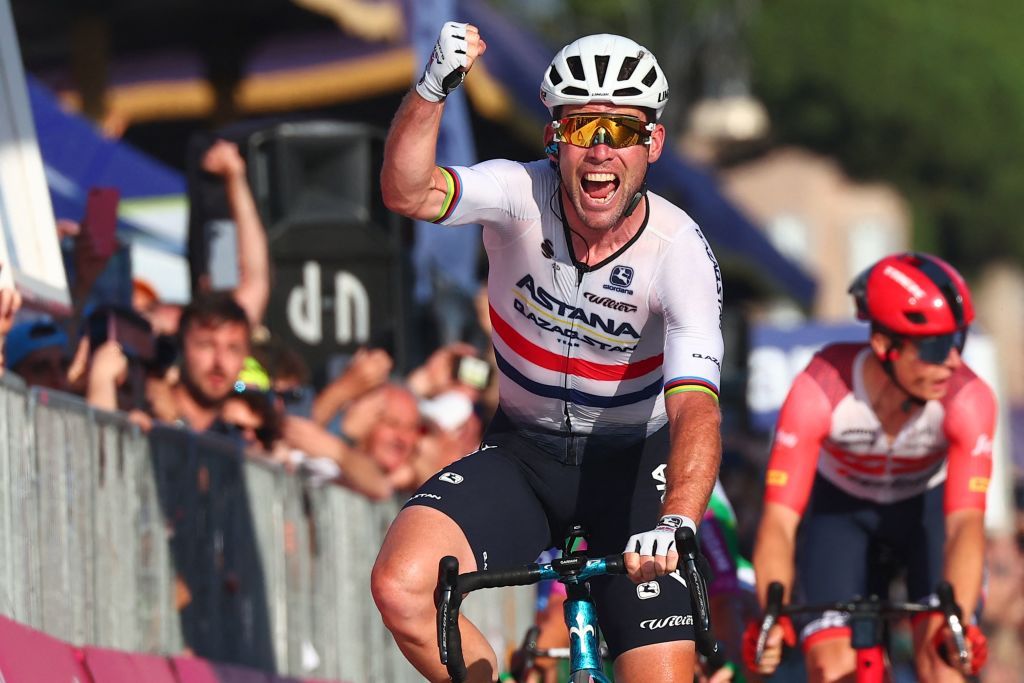 Mark Cavendish has won 162 races, but his recent win, in the final stage 21st of the Giro d'Italia in central Rome, clearly meant a lot to him.
The Giro d'Italia will likely be Cavendish's last race in Italy before retiring, and he's been in an emotional and physical rut since he recently confirmed his retirement at the end of the season.
Cavendish hugged his teammates and crew to the post-finish in Piazza Venezia, at the foot of the stunning Altare della Patria monument and was embraced by dozens of riders who congratulated him, including Geraint Thomas, who helped him make fast progress.
"It's beautiful, what a way to finish the Giro d'Italia," said Cavendish.
"My first Grand Tour win was here in Italy in 2008, in Reggio Calabria, so winning in Rome is special. It's my first time racing here, so winning is very nice.
"I could not have ended my racing career in Italy in any better way than by winning in Rome. It's a beautiful place to race. It's perfect, really cool."
Cavendish confirmed that Geraint Thomas helped him advance in the final kilometres, and the peloton lined up quickly, with the Welshman admitting: "I thought I'd help my brother."
Cavendish then advanced past Jonathan Millan (Victorious of Bahrain) and entered the Fernando Gaviria riverbed. While other riders battled and Pascal Ackermann (UAE Emirates Team Emirates) hit the barriers, Gaviria opened his race early and gave Cavendish the perfect final lead.
Cavendish maintained that he asked Thomas for some help.
"I would kind of jokingly say, 'Do you fancy doing a mission? Then he just yelled, 'Enough!' And I did it," Cavendish explained, praising Thomas as a fellow rider and friend.
"He is very special and one of my best friends through the years," he said.
"We saw yesterday with what he said, how perpetually upbeat and upbeat he is, despite his loss of the Maglia Rosa. That's a treat for him, that's how he always was. He always sees the glass as half full. That's why he's special."
"More than just a great bike racer, he's a good person and friend."
Cavendish agreed that it was a fairytale finish to the Giro d'Italia.
He was fourth in Salerno, third in Tortona and eighth in the rain in Viareggio after a mountain stage over the Apennines, yet a win eluded him, just as it has so far in the 2023 season.
"To win with the boys, my friends and my colleagues, it's one of those special stories you have to be passionate and tell with your own hands like the Italians do," said Cavendish.
"I have suffered greatly in the past two weeks. Like many men, I have fallen ill. There was no way to cross the mountains and into Rome without my apostles."
"You've been part of some great teams, and you just know when you deserve a break. We deserved something from this Giro, and I'm happy to bring it to the team."
"Thinker. Wannabe twitter lover. Entrepreneur. Food fan. Total communicator. Coffee specialist. Web evangelist. Travel fanatic. Gamer."