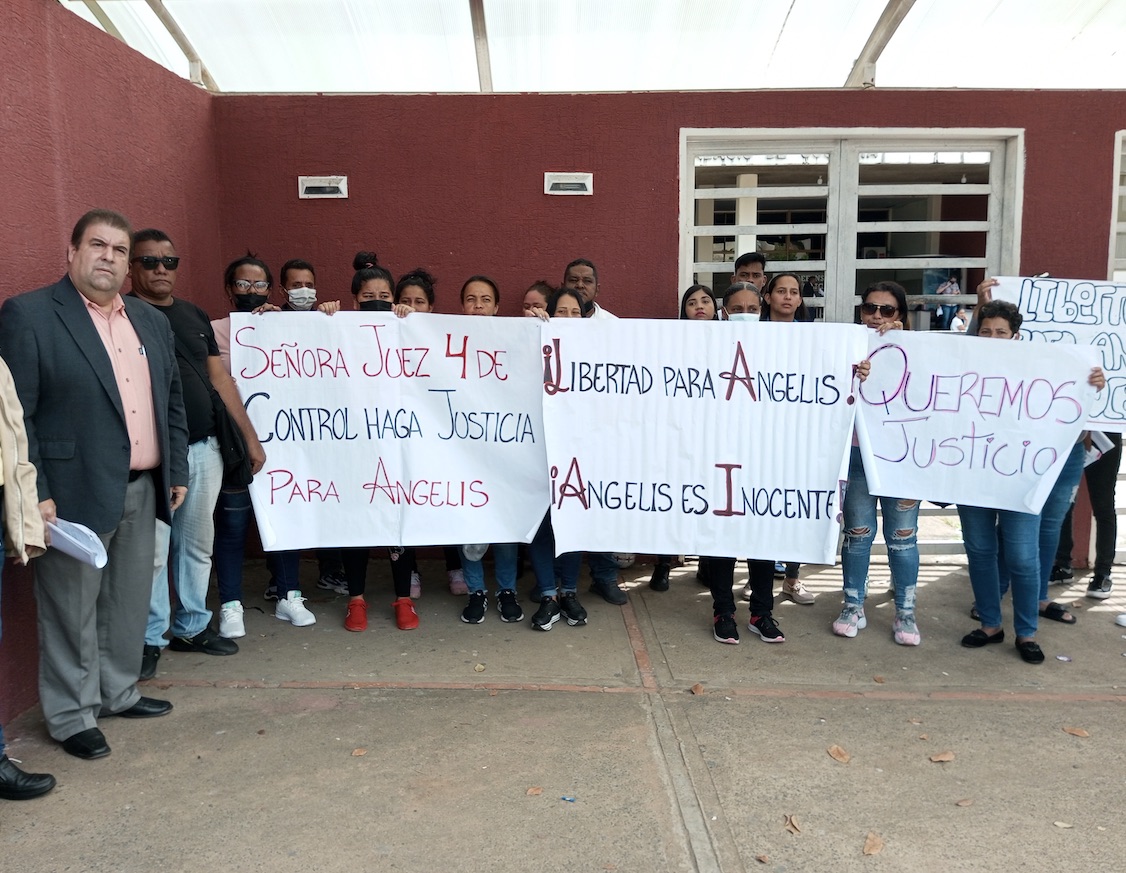 Held at 21-year-old Cicpc headquarters; She is 18 weeks pregnant and has recurrent bleeding and swelling in her lower extremities.


Camila Montilla Lopez | The trial of this case has been going on for 45 days

After 9:30 a.m. this Friday, a demonstration was held at the Palace of Justice in Puerto Ortas to demand the release of a 21-year-old girl accused of invasion and using a false document.
The defense establishes that the deprivation of liberty ordered a month ago was a judicial error and that the complainant is not the owner of the property he claims to own because it belongs to Planicontrol CA.
The respondent was 18 weeks pregnant, presenting with bleeding and swelling of the lower extremities. He is being held at the headquarters of the Crime and Criminal Science Investigation Squad (Cicpc), where relatives or lawyers are not allowed to visit.
The case is in the trial phase, which is expected to last for 45 days, when summonses will be sent to the parties to conduct a preliminary hearing.
Need informationInstantly on your cell phone. Join the Diario Primicia group on WhatsApp through the following link:https://chat.whatsapp.com/JNpbhDD1NTj4ShvwC6si5b
We are also @DiarioPrimicia on Telegram, join us here:https://t.me/diarioprimicia
"Wannabe web geek. Alcohol expert. Certified introvert. Zombie evangelist. Twitter trailblazer. Communicator. Incurable tv scholar."