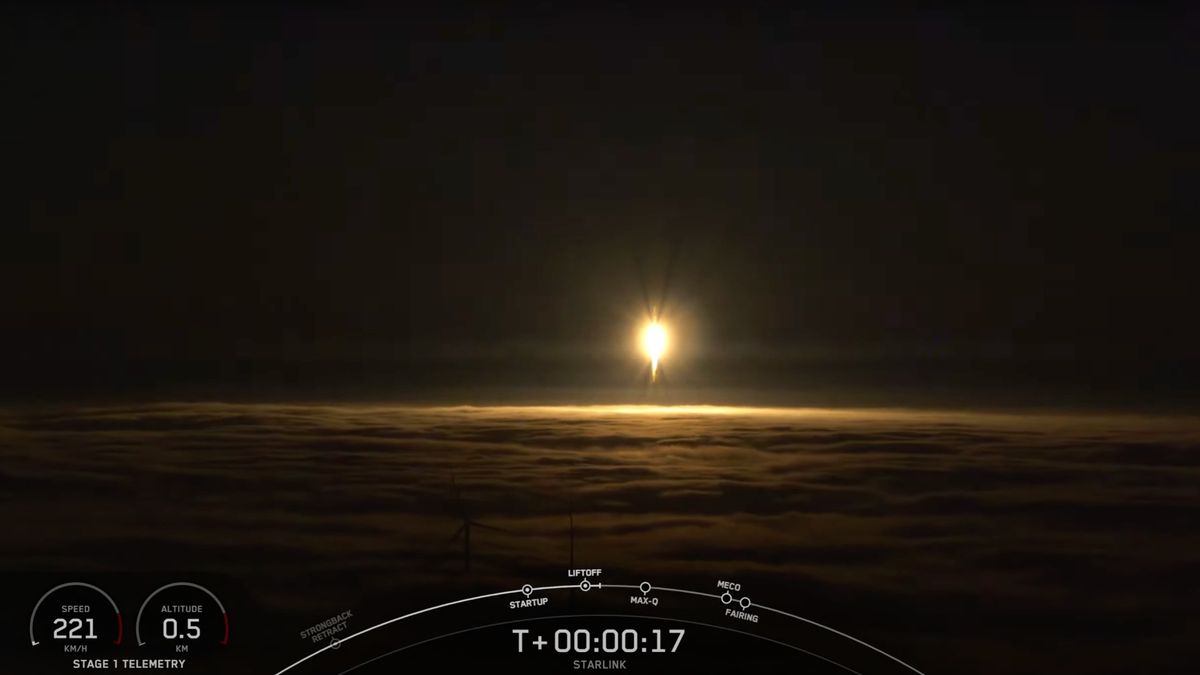 A SpaceX Falcon 9 rocket launched 15 Starlink satellites into orbit early Thursday (July 20) and returned to land on a ship at sea.
the Falcon 9 It took off from foggy Vandenberg Space Force Base in California Thursday at 12:09 a.m. EST (0409 GMT; 9:09 p.m. July 19, CST) after a one-day delay.
The launch was originally scheduled for early Wednesday (July 19), but SpaceX aborted the attempt with five seconds left in the countdown after receiving an alert from the rocket's upper stage.
Related: 8 ways SpaceX has transformed space travel
The Falcon 9 lifted off from Earth Thursday morning without problems, and its first stage returned to Earth as planned, too. The booster reached its vertical descent on the SpaceX Of Course I Still Love You drone about 9.5 minutes after launch.
This was the tenth time that this booster took off and landed, according to A.S SpaceX mission description. The Falcon 9 first-stage record is 16, set on July 9 and tied on July 15.
Meanwhile, the Falcon 9 upper stage continued to carry 15 Starlink spacecraft into low Earth orbit (LEO). The satellites will be deployed there about 15 minutes after launch, though it may take a while to get confirmation of that success, SpaceX's Zachary Lubin said during the launch webcast.
Lubin added that Thursday's launch was SpaceX's 48th orbital mission of the year.
Starlink is SpaceX's constellation of broadband satellites, which currently consists of 4,450 operating spacecraft in low Earth orbit, according to an astrophysicist and satellite tracker Jonathan McDowell.
This number will continue to rise in the future. SpaceX has permission to deploy 12,000 Starlink satellites and has applied for approval to deploy another 30,000 on top of that.
Editor's note: This story was updated at 3 PM ET on July 19th with a new target launch time of 12:09 AM ET on July 20th. It was updated again at 12:30 AM ET on July 20 with news of a successful launch and missile landing.
"Unapologetic reader. Social media maven. Beer lover. Food fanatic. Zombie advocate. Bacon aficionado. Web practitioner."