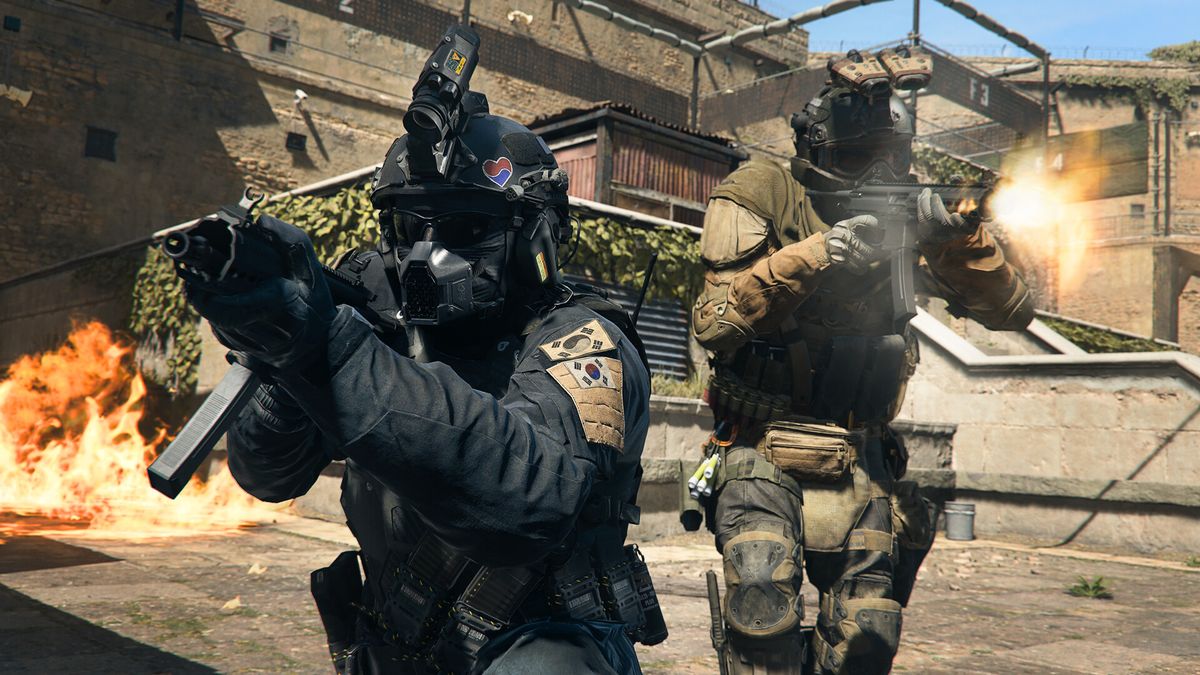 What you need to know
Microsoft's Frank X Shaw alleged that Sony recently lied to EU regulators about its ongoing acquisition of Activision Blizzard.
Specifically, Shaw says Sony told the EU that Microsoft wasn't willing to offer parity between the PlayStation maker and Call of Duty, even though Microsoft had previously proposed a 10-year deal.
Microsoft continues to stress that it wants to make games available to more people, not fewer, and that making Call of Duty an Xbox exclusive would "defy business logic".
---
With Microsoft's planned $69 billion acquisition of Activision Blizzard continuing to attract thorough scrutiny from regulators, the company has claimed that Sony — a PlayStation producer and one of the deal's biggest opponents — recently lied to the European Union (EU) about its plans to make a Call of Duty. While Microsoft has publicly committed to keeping the popular PlayStation shooter franchise once the merger closes, the company says Sony is suggesting otherwise to Brussels officials. This news comes as It is reported that the European Union plans to serve Microsoft an antitrust warning about the deal.
"I heard Sony briefing people in Brussels claiming that Microsoft didn't want to give them parity in Call of Duty if we acquired Activision. Nothing could be further from the truth," he said. books Frank X Shaw, Microsoft Corporate Vice President, Communications. "We've made it clear that we've offered Sony a 10-year deal to give them parity in timing, content, features, quality, playability, and any other aspect of the game. We've also said we're happy to make that enforceable through contract, regulatory agreements, or other means."
Call of Duty, a series that is often home to countless players and hundreds of millions of dollars in sales, is one of the largest entertainment franchises in the world. Initially, Microsoft offered Sony terms to keep Call of Duty on PlayStation for three years after the completion of the acquisition of Activision Blizzard, which CEO Jim Ryan called it "inappropriate" in the current situation. track this, Microsoft offered Sony a 10-year dealThe two companies reportedly met to discuss specific details. The full outcome of these talks is still unknown, but based on Xu's public statements, it appears that no agreement was reached.
Microsoft has repeatedly emphasized that making Call of Duty exclusive to its Xbox consoles would not align with its plans, with stated Phil Spencer, CEO of Microsoft Gaming that Microsoft is essentially acquiring Activision Blizzard for its dominant position in mobile games and that the company "wants to be where gamers are, especially with franchises the size of Minecraft and Call of Duty." in an opinion article, As Microsoft President Brad Smith wrote that making Call of Duty exclusive would be "economically irrational", as "a vital portion of Activision Blizzard's Call of Duty revenue comes from PlayStation game sales." Xu reiterates these arguments in his own comments.
"Sony is the leader in the game console market, and it will challenge business logic for us to exclude PlayStation players from the Call of Duty ecosystem," Shaw said. "Our goal is to bring Call of Duty and other games – as we did with Minecraft – to more people around the world so they can play it where and how they want."
Regulators are expected to make final decisions on the merger in the spring, with the UK's Competition and Markets Authority (CMA) planning to share a preliminary decision in late January or February. The EU and CMA are due to deliver their rulings on April 11 and April 26, respectively.
Notably, the US Federal Trade Commission (FTC) has already sued to block the deal, citing upcoming Xbox and Windows PC exclusives from recently acquired ZeniMax like Starfield and Redfall as examples of why the company can't be trusted (Microsoft never committed to making these multi-platform games). earlier this week, A report indicated that the Federal Trade Commission had timed its EU fraud lawsuit and discouraged the regulator from reaching a settlement with Microsoft regarding its concerns about the deal.
Windows Central
Between the timing of the FTC's timing of the anti-merger lawsuit for manipulating the EU to avoid settlements with Microsoft and Sony's outright lying about Microsoft's planned commitments, it's hard not to laugh at how ridiculous things turned out. Assuming Shaw's assertions are correct, Sony's approach to opposing the merger has reached a new level of bad faith. It reminds me of when the company Microsoft has complained that it may raise the price of the Xbox after buying Activision Blizzardonly months later The cost of their PS5 systems has skyrocketed.
Admittedly, Microsoft probably isn't being honest here itself. However, unlike Sony, it has been proven to be Actually willing to come to the negotiating table, as the company has announced several times that it is happy to work with regulators and negotiate with competitors. Notably, even Microsoft Entered into 10-year commitments to put Call of Duty on Steam and Nintendo Switch, showing its willingness to bring Activision's first-person shooter to platforms other than their own. For these reasons, and because of Sony's behavior thus far, I'm very inclined to believe Shaw's claim.
At the end of the day, it's becoming increasingly clear that Sony is willing to say or do whatever it has to do to block a Microsoft acquisition, and that now includes blatantly lying to regulators. So I ask this: who Is that true Trying to stifle competition?
"Infuriatingly humble music trailblazer. Gamer. Food enthusiast. Beeraholic. Zombie guru."