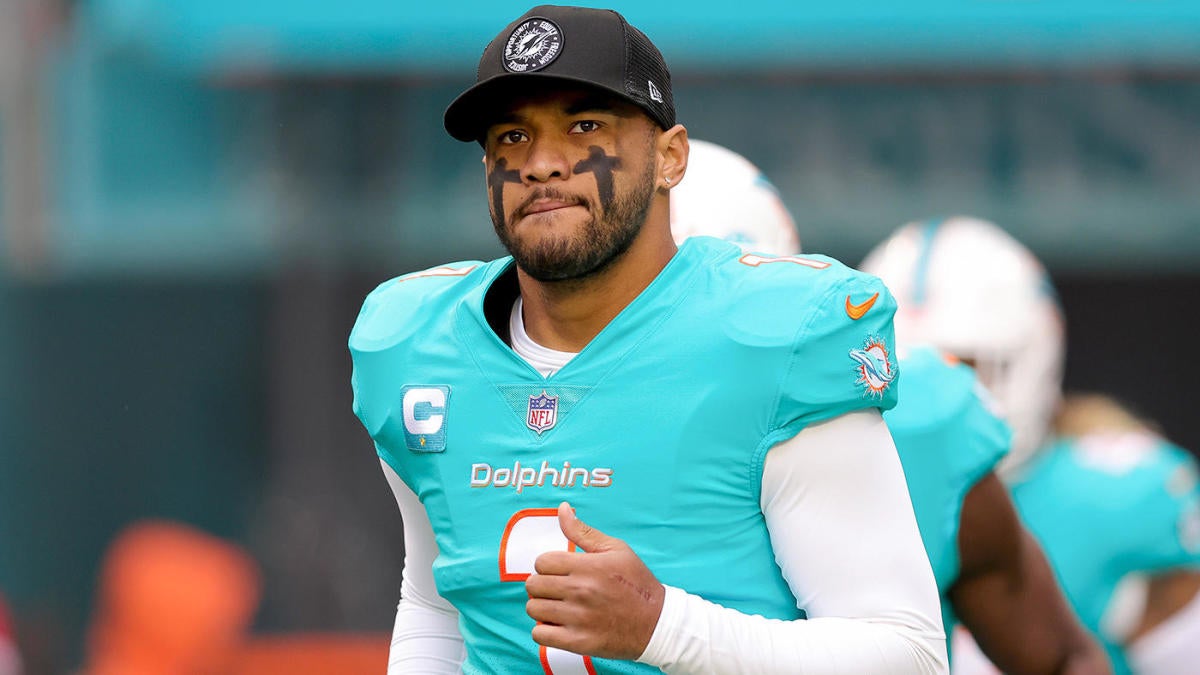 The NFL is gearing up for the opening weekend of the 2023 playoffs. Starting Saturday, there will be three straight days of postseason football for us to enjoy as 12 clubs try to survive and make it to the divisional round.
As has been the case all season, injuries will be one of the main draws to the opening postseason roster, particularly at the quarterback position. One team has already ruled out the starting call for this weekend, and it looks like another team may also be out looking to make the playoffs. As these clubs start their training week, let's take stock of where they stand on the injury front.
everybody NFL odds Via Caesars Sportsbook.
After being fully engaged during Tuesday's practice, the Seahawks didn't practice on the back of Kenneth Walker III (ankle) on Wednesday. Along with Walker, guard Phil Haynes (ankle), running back Dejay Dallas (ankle, quad), cornerback Xavier Crawford (hamstring), and defensive end Shelby Harris (knee) have been suspended from training. Guard Gabe Jackson and nose tackle Al Woods were given rest days, while tight end Noah Fant (knee) and safety Ryan Neal (knee) were limited.
San Francisco has not had quarterback Jimmy Garoppolo (foot) and cornerback Ambri Thomas (ankle) in training as they continue to prepare for the Seahawks. However, the team is largely healthy. They have included defensive lineman Arik Armstead (foot and ankle), offensive lineman Aaron Banks (ankle and knee), linebacker Demetrius Flanigan Fowles (neck), linebacker Dre Greenlaw (back), defensive tackle Javon Kinlaw (knee), and running back Christian McCaffrey (knee) as limited participants.
Los Angeles listed wide receiver Mike Williams (at running back) as a non-player for the second day in a row, making his status for Saturday's game highly questionable. Meanwhile, the injury report was much the same on Tuesday as everyone included was a full participant in practice, including rusher Joey Bosa (groin). It should be noted, however, that safety Raheem Lane (thumb) was added to the injury report, but is fully practiced.
Jacksonville saw kicker Riley Patterson return after missing Tuesday's session with a right knee injury. He was a full participant on Wednesday. Meanwhile, long snapper Ross Matisek (back) stayed out. Quarterback Trevor Lawrence (toe), receiver Kendrick Pryor (shoulder), receiver Jamal Agnew (shoulder) and offensive hookman Brandon Scherff (belly) were limited.
Dolphins head coach Mike McDaniel told reporters Wednesday that Tua Tagovailoa (concussion) was not cleared by doctors and You won't be playing this weekend. Naturally, he didn't participate in training on Wednesday, and he didn't tackle Tyrone Armstead (toe, chest, knee, hip), linebacker Bradley Chubb (ankle and hand), offensive lineman Liam Eichenberg (hand), tackle Kendall Lamm (ankle), Running back Raheem Mostert (thumb) and tackle Brandon Shell (knee and ankle). Linebacker Melvin Ingram also missed training but only got a rest day. Meanwhile, Teddy Bridgewater (knee, toe) was limited. He backed up Skylar Thompson in Week 18, but the rookie is expected to start for Tagovailoa. Linebacker Alec Ingold (thumb), linebacker Gillan Phillips (toe, wrist), receiver Jaylen Waddell (ankle), receiver Cedric Wilson Jr. (hip, thigh) and running back Jeff Wilson Jr. (illness) were also limited.
Jordan Phillips was the only Bills player to miss practice due to an injury as the defensive tackle is dealing with a shoulder ailment. Safety Jordan Poyer and guard Rodger Saffold were both given rest days. Wideout Isaiah McKenzie (hamstring) was limited, while quarterback Josh Allen (ankle, right elbow) and cornerback Cam Lewis (forearm) were both listed on the injury report, but were full participants.
New York had a perfect presence in practice on Wednesday, which included defensive back Xavier McKinney, who was a full participant. Meanwhile, offensive lineman John Feliciano (fullback), defensive lineman Adori Jackson (knee), fullback Aziz Ogullari (ankle), defensive lineman Jason Pinnock (shoulder), and defensive lineman Leonard Williams (neck) were limited.
Cornerback Cam Dantzler (ankle, personal matter) did not practice on Wednesday. He was the Vikings' missing player from the session, while linebacker Brian Asamoah II (knee), quarterback Garrett Bradbury (fullback), and safety Harrison Smith (knee) were limited.
Lamar Jackson (knee) did not practice on Wednesday or Thursday as Baltimore began its field preparations to begin the postseason. Jackson has been sidelined since suffering a knee injury in Week 13 against Denver. Also, Gus Edwards (concussion), long snapper Nick Moore (illness) and cornerback Brandon Steffen (illness) did not train due to injury. Cornerback Marlon Humphrey (shoulder), quarterback Tyler Huntley (right shoulder, wrist) and cornerback Marcus Peters (calf) were all limited. Meanwhile, defensive tackle Calais Campbell, linebacker Justin Houston, linebacker Jason Pierre Boulle, guard Ben Powers and tackle Ronnie Stanley were all given rest days.
Cincinnati was missing T. Higgins (illness) and guard Alex Capa (ankle) from practice to start the week. Meanwhile, Cam Taylor-Britt corner (groin) was limited.
TBA analysis
"Thinker. Wannabe twitter lover. Entrepreneur. Food fan. Total communicator. Coffee specialist. Web evangelist. Travel fanatic. Gamer."