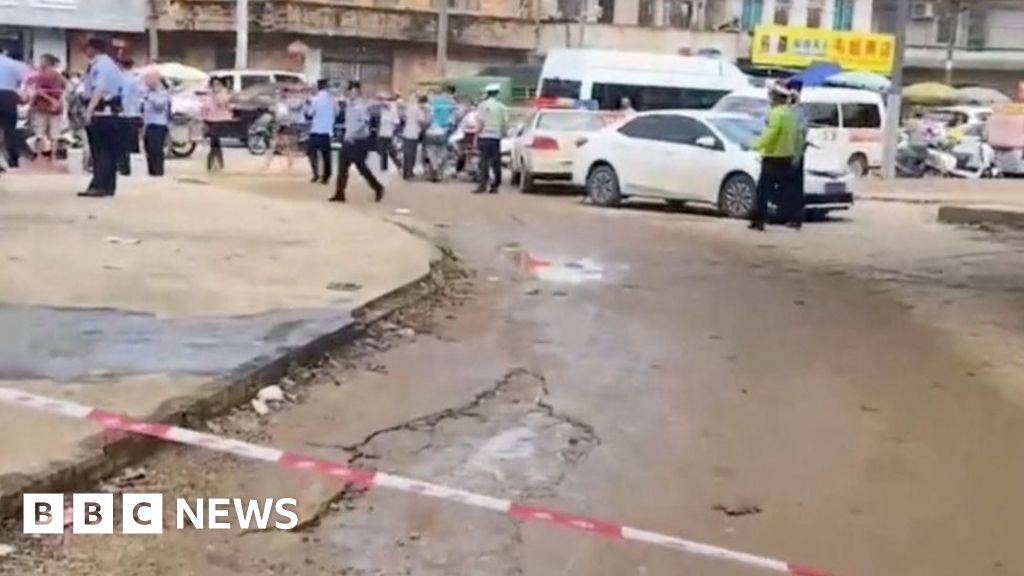 Six people, including three children, were killed in a stabbing accident in a kindergarten in southeast China's Guangdong Province.
Police said they arrested a 25-year-old man with the surname Wu in Lianjiang Township.
According to Agence France-Presse, quoting a local official in the city, the other victims are a teacher and two parents. One person was also injured.
The attack took place on Monday at 07:40 local time (23:40 Sunday GMT).
The man was arrested at 08:00 and the police described this case as "deliberate assault".
A shopkeeper working near the kindergarten told the BBC that the surrounding area had been closed off.
The attack sparked widespread conversation across Chinese social media platforms, with many users responding in shock.
Violent crime is relatively rare in China, but the country has seen a spate of knife attacks in recent years, including several in schools.
In August last year, an attacker armed with a knife stormed a kindergarten in southeastern Jiangxi Province, killing three people and injuring six others.
Chinese authorities have increased security around schools since 2010.
That year, the Ministry of Public Security urged local authorities to "resolutely suppress criminal activities to ensure the safety of teachers and students."
After the April 2021 attack, the Ministry of Education also mandated emergency evacuation drills in schools.
"Professional web geek. Alcohol fan. Devoted zombie trailblazer. Certified social media lover. Amateur creator. Friendly food nerd."