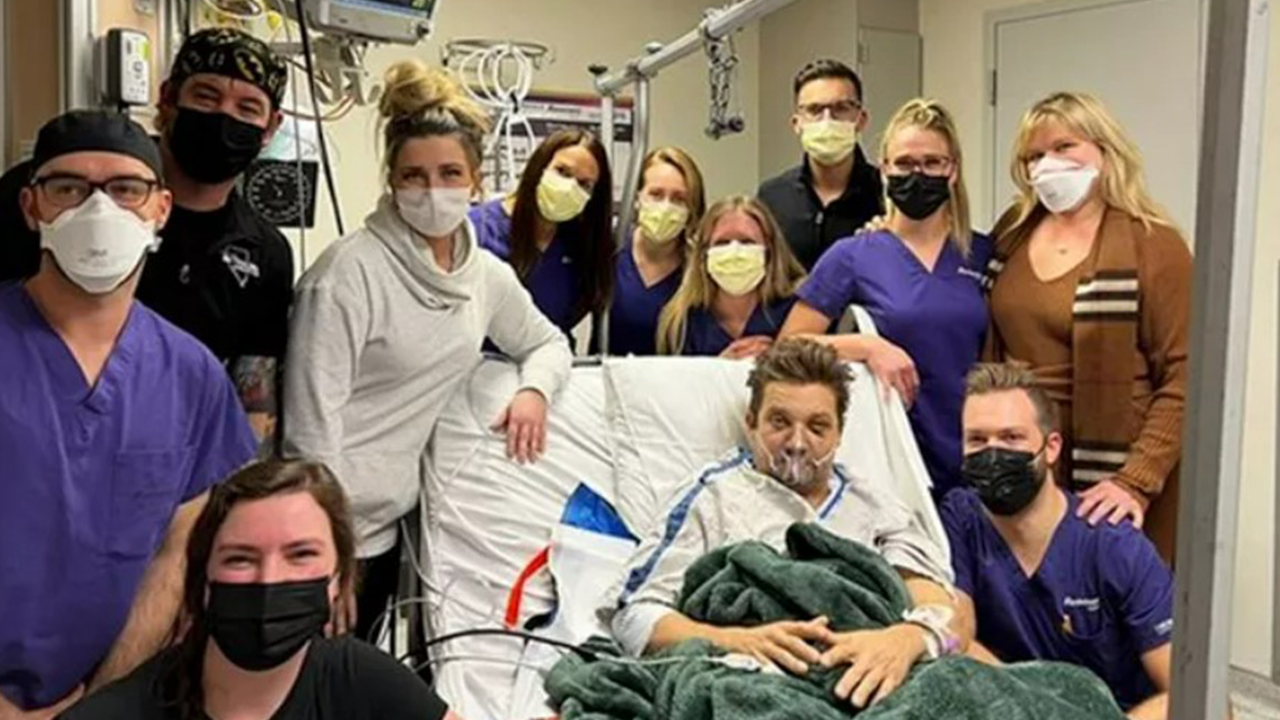 Actor Jeremy Renner He gave his last medical update on Friday after he was involved in a snowfall on New Year's Day.
In an Instagram story on Friday, Renner thanked the hospital's medical staff for helping his recovery.
Accompanying a photo of himself lying in a hospital bed surrounded by medical staff, he wrote: "Thank you to the famous ICU team for starting this journey."
Jeremy Renner shares photo from hospital bed after snowfall: 'Thank you for all your thoughtful words'
Renner has kept his followers updated about his recovery since he sustained serious injuries during a snowplow accident on January 1, which required him to be flown from his home to the hospital before undergoing surgery the next day.
Friday's Instagram story was of him The third post is about his recovery.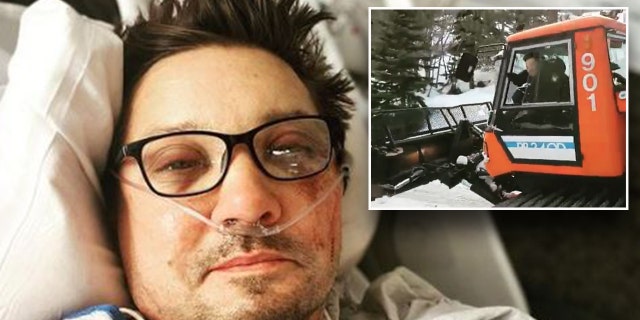 His first update on his recovery came on Tuesday, when he shared a photo from his hospital bed on Instagram thanking fans for their messages of support after his accident.
"Thank you all for your kind words," he wrote in the caption.
JEREMY RENNER SHARES' ICU SPA MOMENT AFTER SNOW ACCIDENT: 'THANK YOU MAMA'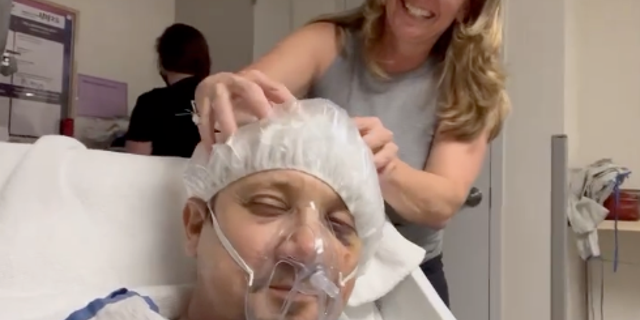 Click here for the FOX NEWS app
On Thursday, Renner posted a video to his Instagram story that showed his sister massaging his head and making him laugh while their mom looked on. He wrote that this was a "spa moment to lift my spirits".
The actor was injured by a massive snowplow while trying to help a family member untie their car from an estimated 3-foot snowfall the night before.
Renner's reps did not immediately respond to a request for comment from FOX News Digital.
"Hardcore twitter fanatic. Proud coffee fanatic. Social media aficionado. Devoted tv enthusiast. Alcohol scholar. Bacon specialist. Avid troublemaker."