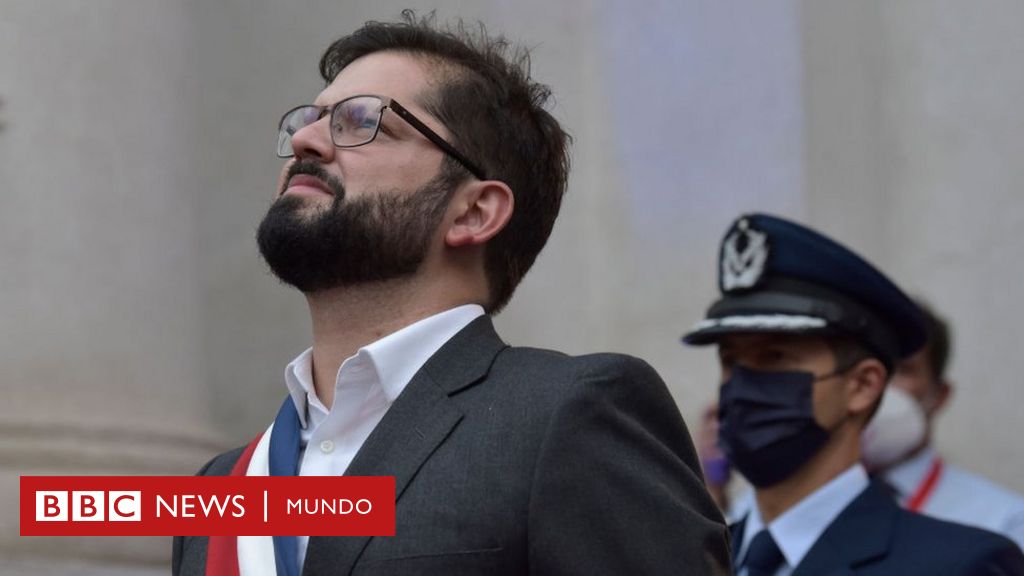 "Borik, friend, people are with you!" Chile's new president, Gabriel Boric Font, delivered his first speech from a government seat before a crowd of supporters.
Borik, who has led the Left Alliance to replace the country's traditional political groups that have ruled the country since its return to democracy in 1990, defended respect for human rights, supported the work of the Constituent Assembly responsible for proposing the new Magna Carta, and noted the challenges. Faces the country for the next four years.
Among them are the immigration crisis in the north of the country, the conflict with indigenous peoples in the south of Chile, social inequality, crime, violence against women and "rejection".
With 36 years, The youngest president in the history of the country It accepts power with the ambitious agenda of change, including reforms to the pension, tax and health systems, in response to some of the demands represented in the social upheaval that began in October 2019.
He is coming to the presidency at a time when the country is going through a complex political, economic and social situation, while there are still traces of epidemics, inflation continues to rise and there are areas where a state of emergency has been declared. Due to social conflicts.
We highlight these phrases in BBC Mundo From Borik's first speech as president:
1. Constitution
"In this first year of government, we have set out to enthusiastically support our constituency process which we have fought so hard for. We are determined to support the work of the Conference. We need a constitution that unites us. The constitution of birth, the constitution of the present and the present. The future ".
2. Migration crisis
"We know, comrades, that we face great challenges in the North and the South. We are going to regain control of our borders in the North because of the migration crisis, and we will work closely with our fraternal nations. I want to tell people like Coulsen, Igua, Antofagasta, San Pedro, they're not going to be alone. To the people of Arica, by the way. "
3. Challenge in the South
"We have a problem in the South. It is not an amnesty conflict, it is a conflict between the state of Chile and the people, where the solution will not be violent and non-violent. , And the path to dialogue, peace, law and empathy with all victims. Yes, with all victims. "
The president warned that the country would face "challenging and critical times."
"We know that achieving our goals is not easy, we face internal and external crises, we make mistakes and we have to humbly correct them," he added.
Now you can get notifications from BBC World. Download and activate our app without missing your best content.
"Wannabe web geek. Alcohol expert. Certified introvert. Zombie evangelist. Twitter trailblazer. Communicator. Incurable tv scholar."