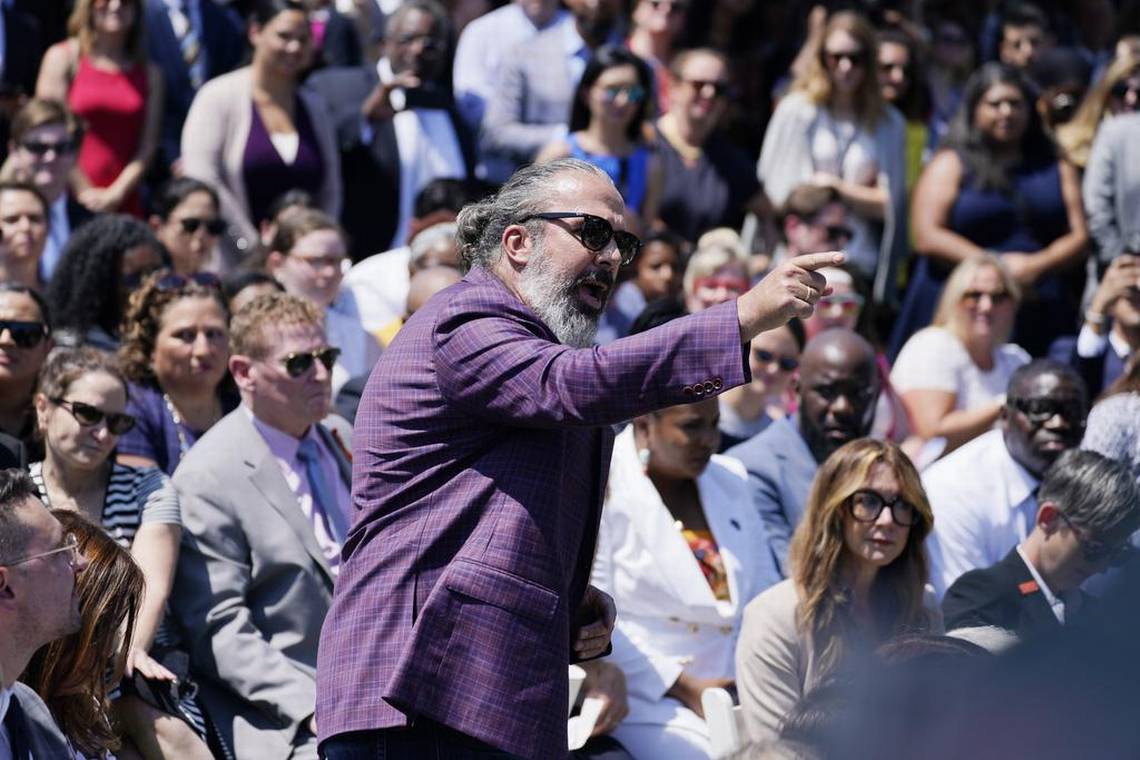 Staff escorted the man out of the event, which was attended by several VIPs.
Venezuelan activist Manuel Oliver, the father of Joaquin Oliver, who was killed in the 2018 mass shooting at Marjory Stoneman Douglas High School in Parkland, Florida, stopped US President Joe Biden on Monday.
During a White House event celebrating the passage of a bipartisan gun control bill, Biden promised that the country can make significant progress on gun violence.
However, he was interrupted by Oliver, who revealed that the bill was inadequate, to which the US president replied: "Sit down and you listen to me."
"I've been trying to tell you this for years, years," Oliver said.
White House staff later escorted Oliver out, attended by advocates from various gun violence prevention groups, survivors and family members of victims of mass shootings across the country.
"Because make no mistake about it, this legislation is real progress, but more needs to be done," Biden added.
Biden met with Oliver earlier this year and has had recent meetings and calls with senior White House leaders, officials said.
Manuel Oliver (@manueloliver00), the father of a Venezuelan teenager killed in the Parkland shooting, interrupted the president's speech at the White House on the passage of gun control legislation. "Sit down and listen to me," Biden told him. pic.twitter.com/4uRpbUAQlT

— Jorge Agobian (@JorgeAgobian) July 11, 2022
Need informationInstantly on your cell phone. Join the Diario Primicia group on WhatsApp through the following link: https://chat.whatsapp.com/LhEbjobphJH16UQ9OUf05O
We're also @DiarioPrimicia on Telegram, join here:https://t.me/Diaryscope
"Wannabe web geek. Alcohol expert. Certified introvert. Zombie evangelist. Twitter trailblazer. Communicator. Incurable tv scholar."