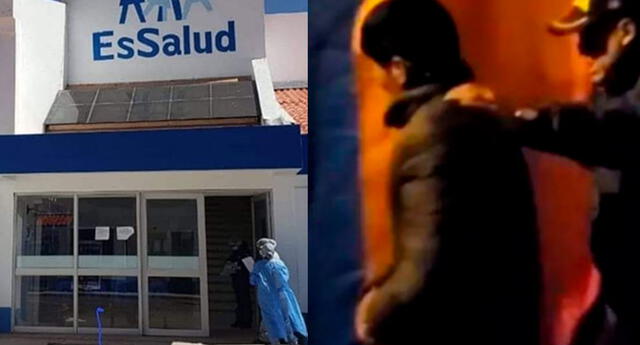 He was found lying in a pool of blood at a colleague's house.
A Peruvian nurse was raped and mutilated in her private parts at a social care health center in southern Peru, alleged by two colleagues.
The attack came in the same week as another case in which an 11-year-old girl was sexually assaulted in the Amazon and later found with two 16-centimeter nails driven into her skull.
Both violations have caused a lot of shock. Authorities said Friday that the nurse and the 11-year-old girl were in intensive care and were in critical condition.
Peru's social security confirmed on Friday that the 32-year-old nurse and mother of three minors had been raped the previous day.
Police arrested two suspects, an administrative employee and a watchman, at the Social Security Health Center in Ayaviri Nagar. Both are under preliminary investigation for rape and attempted murder.
Silverio Quispe, the victim's uncle, told local radio station Exitosa that the nurse was the only support for his three young children, aged six, four and eight months. He pointed out that the doctors had declared a "perineal ulcer".
"They cut her vagina down to the bones, down to the anus, the large intestine is compromised," he said.
He said the inmates tested positive for the luminol reagent, which allows searches of the location and blood. A nurse was found lying in a pool of blood at a colleague's home.
The nurse's uncle said they did not get support from the authorities. "She sacrificed herself during Covid, abandoned her children and now she is abandoned. Is she not serving the society?" said.
The case of the nurse and the 11-year-old girl known in the same week shows once again the rampant violence against women and repeated rape crimes.
According to statistics from the Ministry of Women, there were 27,362 cases of sexual violence, 137 femicides and 111 attempted femicides in 2022.
Get information instantly on your cell phone. Join the Diario Primicia WhatsApp group through the following link:https://chat.whatsapp.com/BZqg22K3KUyC3oAB8A3pbK
We are also @DiarioPrimicia on Telegram, join here: https://t.me/diarioprimicia
"Wannabe web geek. Alcohol expert. Certified introvert. Zombie evangelist. Twitter trailblazer. Communicator. Incurable tv scholar."