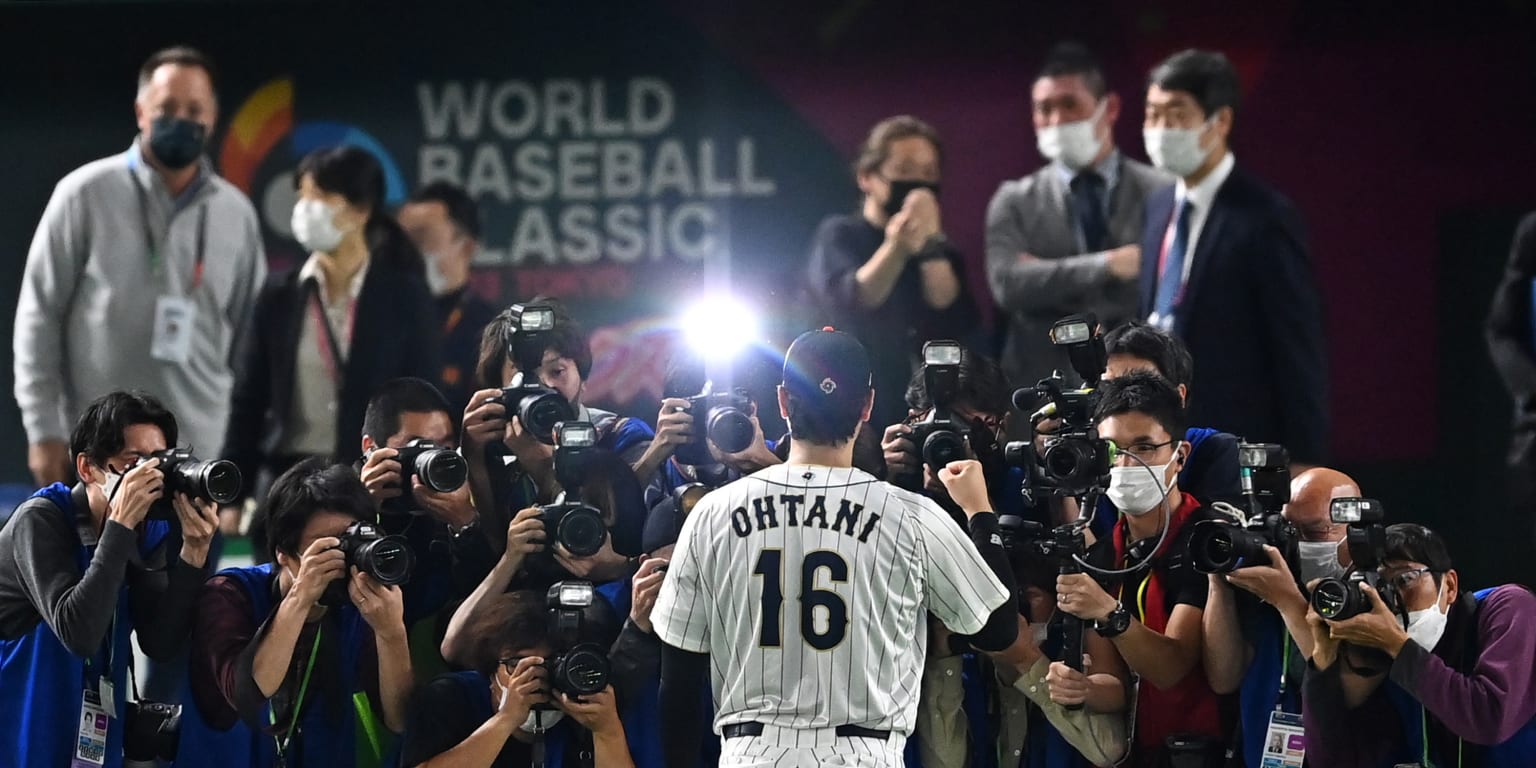 When Shohei Ohtani takes the field to Samurai Japan, you might be surprised by the number on his back. The global superstar is known for his famous number 17 on the Angels. But with Team Japan, it's down single digits.
"I'm not too worried about the number I put," Ohtani said at a news conference earlier this month. "But I always had No. 16 when I was playing for Japan."
Yes, the answer is pretty simple: When Ohtani was fit for his country, he wore No. 16. So, Bazaar and the aces simply chose to stay with him.
But there could be a little more to it, too. In the 1960s, the Yomiuri Giants began issuing ace pitchers No. 18. Since then, this trend has been closely followed by many Japanese pitchers. Daisuke Matsuzaka wore #18 with the Red Sox, Hiroki Kuroda wore it his entire career, and Kenta Maeda had this uniform number stipulated in his contract.
Mitch Garver had to swap the numbers, so Maeda could get it:
"Hey, if that means he's going to serve like an ace, I'd give him a lot more," Garver joked at the time.
Masahiro Tanaka he did not do He wore No. 18 with the Yankees—he chose No. 19 instead—but wore No. 18 in Japan.
As for the eighteenth place for Japan now? Yoshinobu Yamamoto, winner of the Sawamura Award (Japanese version of Cy Young). Yu Darvish may have had seniority on him, but he always wore number 11, which allowed the future star of Team Japan to wear the number.
So, for Ohtani, there is probably a bit of tradition and a bit of random luck in the draw: it certainly doesn't seem coincidental that he always wears a number so close to the traditional ace.
"Infuriatingly humble music trailblazer. Gamer. Food enthusiast. Beeraholic. Zombie guru."