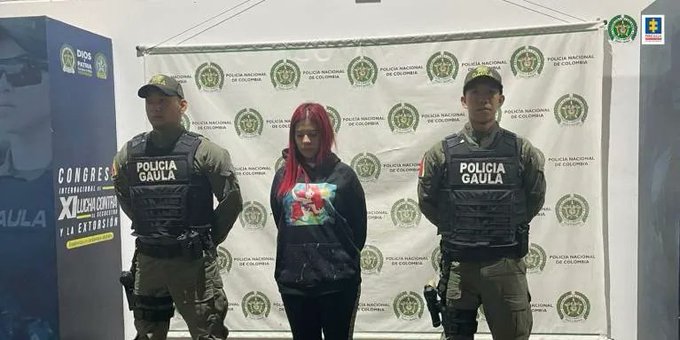 They asked for 300 dollars to release him, they didn't have money, they burned him with cigarettes.
A Venezuelan accused of kidnapping and torturing a Bolivian citizen he met through social networks has been arrested in Colombia.
Lady del Carmen Calvis Vargas accompanied a man to the municipality of Bello in Colombia to subdue a Bolivian student who went to visit her, the Colombian prosecutor's office revealed.
But upon his arrival at the location, the young man was detained against his will in a house in the Hado Viejo neighborhood of the municipality of Bello (Antioquia), where 24 warnings had been issued.
"The victim was held against her will and assaulted by a couple who demanded $300 for her release and made no attempt on her life. In case of delay in paying the financial demand, the accused would have burned the man's body with cigarettes," the prosecutor's statement said.
As he did not receive payment, the foreigner was released near Medellin's northern terminal, where he was threatened, indicating that they would attempt to kill him and his family if he notified the authorities.
However, the victim reported and the Venezuelan woman was apprehended by Caula officers of the National Police, who charged her with aggravated kidnapping for extortion, which the woman did not accept.
"For these events, the prosecutor's office will file charges in the coming days against Duvan Andrés Carvajal Garcés, who was arrested in the city of Cartagena (Bolivar) on April 27 of this year for the crime of drug trafficking," they added.
Get instant information on your cell phone. Join the Diario Primicia WhatsApp group through the following link: https://chat.whatsapp.com/ElPJiFkPVvrEs3MAmCh7qY
We are also @DiarioPrimicia on Telegram, join here: https://t.me/diarioprimicia
"Wannabe web geek. Alcohol expert. Certified introvert. Zombie evangelist. Twitter trailblazer. Communicator. Incurable tv scholar."