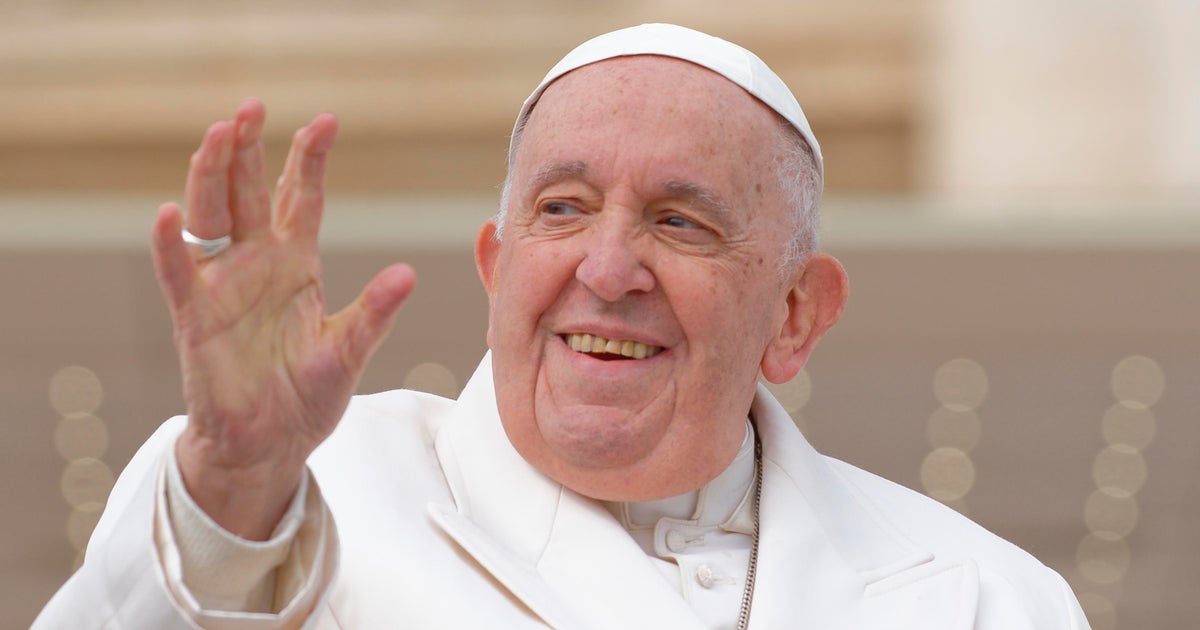 The Vatican announced Wednesday that Pope Francis will be hospitalized for several days to receive treatment for a respiratory infection, after he suffered from difficulty breathing in recent days.
Vatican spokesman Matteo Bruni said Francis, 86, does not have COVID-19, but requires several days of treatment.
"Pope Francis is moved by the many messages he has received and expresses his gratitude for the closeness and prayers," Bruni said in a statement.
The admission to the hospital marks the first time for Francis since then Spent 10 days at Gemelli Hospital in Rome in July 2021 for the removal of a 13-inch colon.
It immediately raised questions about Francis' general health, and his ability to celebrate the busy Holy Week events that are scheduled to begin this weekend with Palm Sunday.
Bruni said Francis had been experiencing breathing problems in recent days and had gone to Gemelli for check-ups.
"Tests showed a respiratory infection (excluding COVID-19 infection) that will require a few days of medical treatment," Bruni said.
Francis appeared in relatively fine shape during his regularly scheduled public audience earlier Wednesday, though he grimaced as he got in and out of his "popemobile."
Francis had part of his lung removed as a young man due to a respiratory infection, and he often speaks in a whisper. But he went through the worst of the COVID-19 pandemic without at least any public word that he had been infected.
Francis was scheduled to celebrate Palm Sunday this weekend, kicking off the Vatican's Holy Week festivities: Holy Thursday, Good Friday, Easter Eve and finally Easter Sunday, April 9. Whether he can keep the Holy Week plans.
Francis used a file Wheel chair For more than a year due to stretched ligaments in his right knee and a small knee fracture. He said the injury was healing and that he was walking more with a stick at recent days.
Francis also said he resisted surgery for knee problems because he did not respond well to general anesthesia during his 2021 bowel surgery.
He said shortly after the surgery he made a full recovery and could eat normally. But in an interview with the Associated Press Jan. 24, Francis said his diverticulosis, or bulges in the intestinal wall, had "come back."
"Professional web geek. Alcohol fan. Devoted zombie trailblazer. Certified social media lover. Amateur creator. Friendly food nerd."