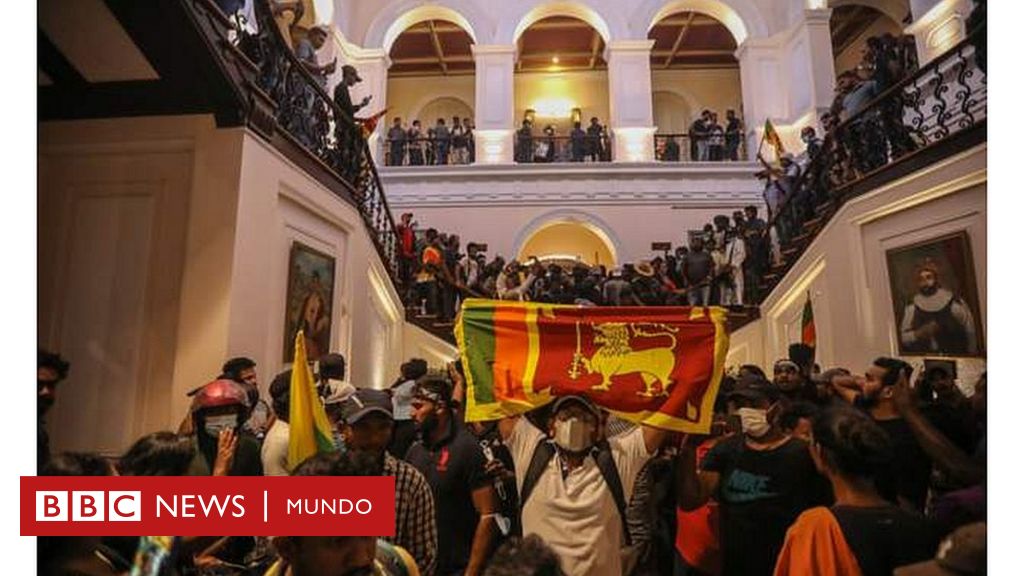 Sri Lankan President Gotabaya Rajapaksa announced his resignation on July 13 following protests that rocked the country on Saturday.
Parliament Speaker Mahinda Yappa Abeywardena said that the President has informed him of his decision.
This comes after protesters stormed Prime Minister Ranil Wickremesinghe's private residence on Saturday and set it on fire.
Video footage that has gone viral on social media shows the house on fire.
It is not known where the Prime Minister was when the protesters entered.
The incident occurred within hours of the occupation by thousands of protesters The official residence of the PresidentGotabaya Rajapaksa, in the country's capital, Colombo.
It was with Wickramasinghe a little while ago He submitted his resignation Given the massive protests fueled by the unprecedented economic crisis, a multi-party government should be allowed to form.
Attack on the President's residence
Earlier on Saturday, protesters from across the country laid siege to the Presidential Palace, demanding the president's resignation.
Demonstrators armed with flags and banners, angry at President Gotabaya Rajapaksa's handling of the worst economic crisis in decades, were forced to wade past security forces.
Frustrated by inflammationwidespread, scarcity With months of fuel, medicine and food (the situation had worsened), they began marching towards Rajapakse's official residence on Saturday morning.
Police fired in the air and fired tear gas shells but could not stop the crowd.
Videos posted on social media show the protesters Entering the palace pond.
It is reported that the majority have demanded that the President and Prime Minister Ranil Wickremesinghe should resign immediately.
The president is unlikely to have been in the building at the time of the attack, as he has been detained elsewhere for months.
The security forces mention that he has been taken to A A safe placeThey did not give any information about it.
Now you can get notifications from BBC World. Download the latest version of our app and activate it so that you never miss our best content.
"Wannabe web geek. Alcohol expert. Certified introvert. Zombie evangelist. Twitter trailblazer. Communicator. Incurable tv scholar."