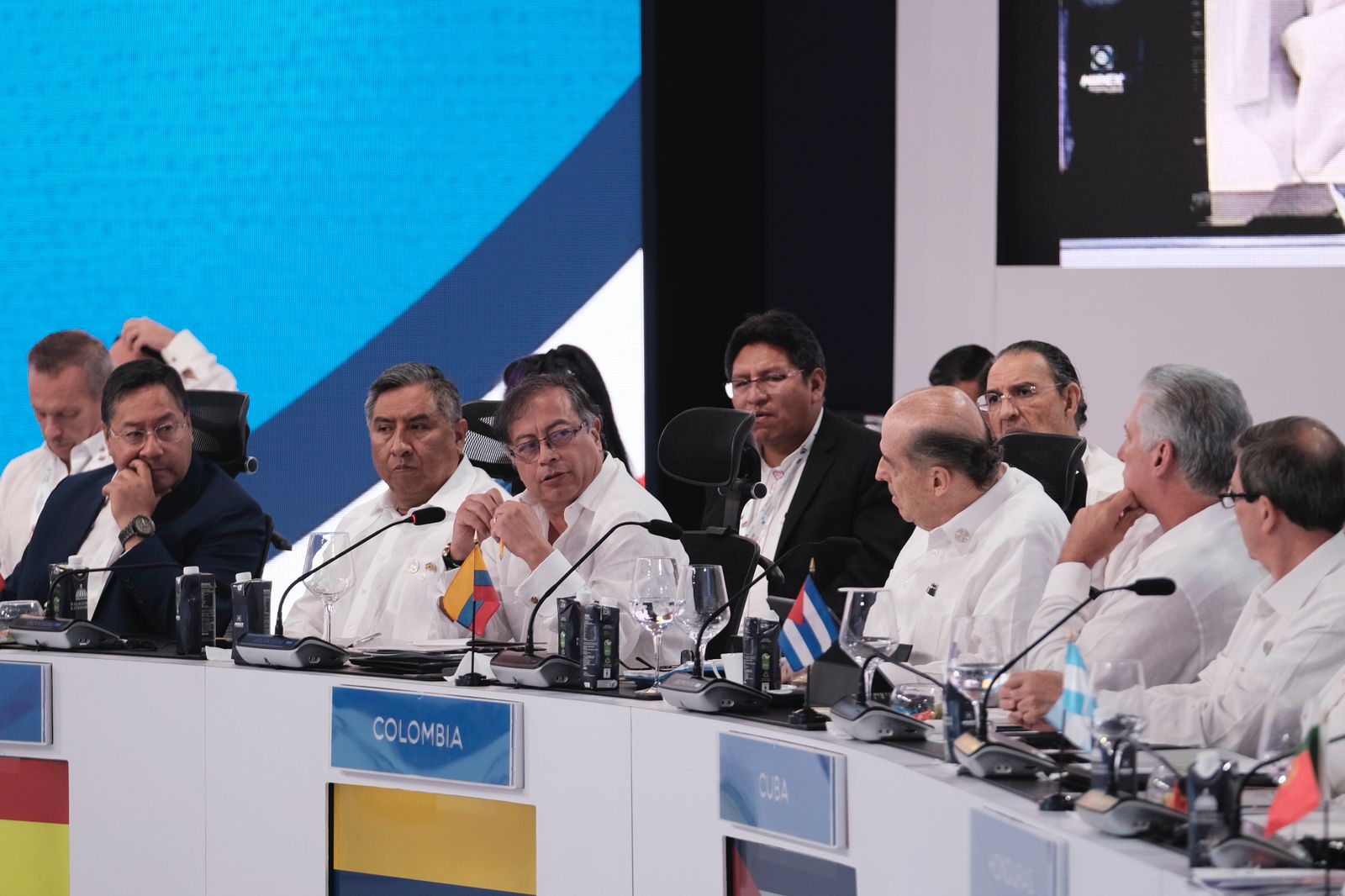 Support Alberto Fernandez's proposal to create a food bank.


Courtesy President Pres | He asked them to make use of the currently unproductive lands

Colombian President Gustavo Pedro has proposed that the Colombian-Venezuelan highlands become one of the world's granaries to alleviate the food crisis, one of the issues discussed during the XXVIII Ibero-American Summit in Santo Domingo, Dominican Republic.
"I think this is a central issue in the issue of food sovereignty, here we have to study some problems, for example, Colombian and Venezuelan, north of the Amazon forest, the high plains with several million hectares, because of the lack of much investment, and those 40 million Colombian-Venezuelan hectares of fertile land, It will also be one of the granaries of the world," explained the Colombian president.
In his speech, he outlined that "if one wants to talk about food in a world that will run out of food" and "without ignoring the fact that this Altillanura will become a desert without water if the climate crisis situation worsens". , where "we have on the positive side, a possibility", he argued.
Regarding the Colombian experience, Gustavo Pedro said that food sovereignty depends on the ability of countries to use their lands, empower their farmers, and produce food for humans as a national priority.
He shared that Colombia is not producing much of its fertile land because it is in the hands of "a minority (…) with an alarmingly unequal concentration of land ownership."
To the President of Argentina, Alberto Fernández, he proposed the creation of a "Latin American food bank system, because here we have the production capacity, in our geographic space we have the world's granaries, which can be further processed without damaging the forests, but there is hunger at the same time, which we can solve if we have a parallel distribution system. A paradox, a bank to bring cheap food to hungry regions, I leave as a solid proposition.
Need informationInstantly on your cell phone. Join the Diario Primicia WhatsApp group through the following link: https://chat.whatsapp.com/G1A3T9ZMeGbLSwky655UNo
We are also @DiarioPrimicia on Telegram, join here: https://t.me/diarioprimicia
"Wannabe web geek. Alcohol expert. Certified introvert. Zombie evangelist. Twitter trailblazer. Communicator. Incurable tv scholar."