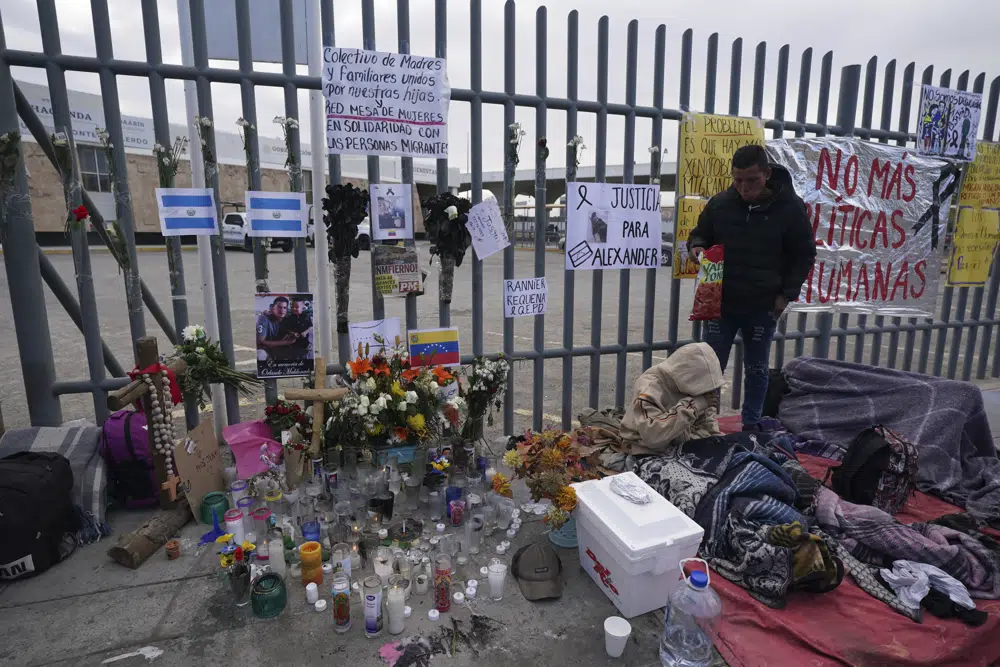 They allege that Creole committed murder with intent and wounding because he allegedly started the fire.
A Mexican judge on Tuesday indicted three migration officials, a private security guard and a Venezuelan immigrant in connection with last week's fire at a detention center in the border city of Ciudad Juárez that killed 40 migrants.
The Federal Judicial Council announced in a statement that five defendants in the case were "linked to the process" at the hearing in Ciudad Juarez, Chihuahua state.
Agents of the National Institute of Migration (INM), Daniel "N", Rodolfo "N" and Gloria "N", and private security guard Alan "N" were charged with willful neglect and murder by wounding.
A Venezuelan immigrant identified as Jason "N" faces charges of first degree murder with intent and wounding after being accused of starting the fire.
A federal judge granted a month for further investigation.
Arrest warrants were issued against six people last week, of whom only five have been detained.
Video images from a security camera inside the Ciudad Juárez facility showed guards walking away from a room where dozens of migrants were being held as it caught fire, making little effort to free them.
It is not known whether the guards had the cell key.
The deadly fire drew a strong reaction from El Salvador's deputy minister of emigration and human mobility, Cindy Portal, who described the event as a "state crime" and called for the dismissal of the head of Mexico's national agency for immigration.
"El Salvador demands punishment for this crime, which it classifies as a state crime," Portal said Monday from Ciudad Juárez, where he traveled to repatriate the seven Salvadorans who died in the fire and offer support to the injured. Their families and relatives.
The death toll from the fire on March 27 rose to 40, the Secretary of Defense and Civil Protection announced earlier in the day, after one of the 28 injured died during a flight transfer from Ciudad Juárez to the national center. Investigation and care of burns in Mexico City.
Officials have not released the identity or country of the deceased or when he died.
Most of the victims of the fire were from Guatemala, Venezuela, Honduras and El Salvador.
Of the total number of injured, 23 are hospitalized in health centers in Ciudad Juarez and Mexico City.
Get information instantly on your cell phone. Join the Diario Primicia WhatsApp group through the following link:https://chat.whatsapp.com/BZqg22K3KUyC3oAB8A3pbK
We are also @DiarioPrimicia on Telegram, join here: https://t.me/diarioprimicia
"Wannabe web geek. Alcohol expert. Certified introvert. Zombie evangelist. Twitter trailblazer. Communicator. Incurable tv scholar."