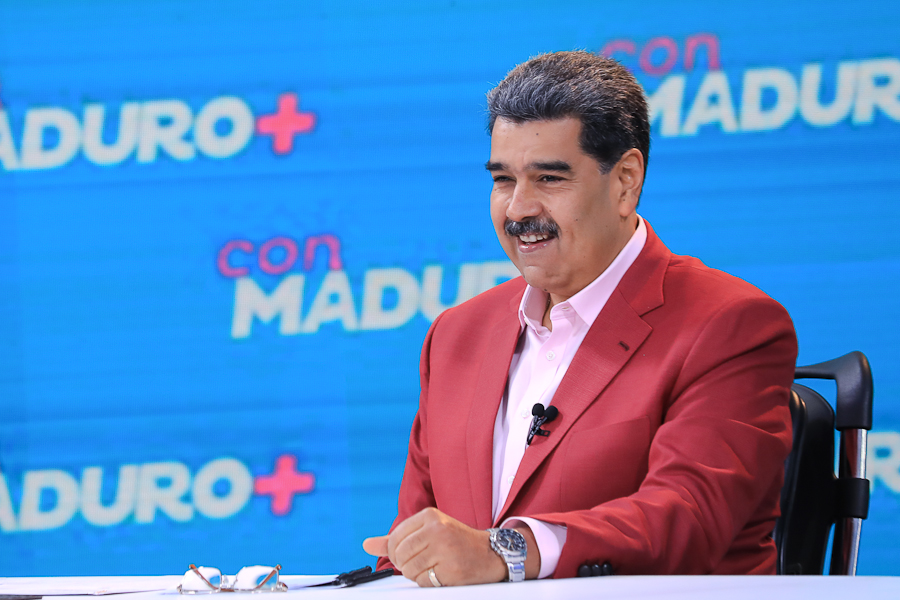 Courtesy President Pres | He asked Delsey Rodriguez to examine the proposal

President Nicolás Maduro said in a televised address on Monday that Venezuela is also on track to leave the dollar independent.
"Venezuela is joining the world's dollarization effort," he said, praising Con Maduro + Zimbabwe's decision to launch a gold-backed cryptocurrency.
"It is good to study these initiatives that are emerging and setting guidelines in the world, adding actions to the inevitable devaluation process of the world," he emphasized.
He asked the Vice President of the Republic, Delsey Rodríguez, who holds the title of Minister of Economy and Finance, to study the possibility.
"We welcome this initiative to add the necessary process to de-dollarization of world trade," he stressed.
He pointed out that the world needs to be more multipolar and heterogeneous, and that "as we move towards equilibrium, a basket of currencies will emerge for financial activity."
He explained that efforts to devalue the dollar were set up as a response to the political use of the dollar by the US government, a country that illegally uses the currency as a means of allowing sovereign nations to devalue the dollar.
"The world is getting tired. In addition, new economic forces are emerging and perhaps this initiative from Zimbabwe – which we welcome – goes in that direction. These are initiatives that add to the fair demonetisation process," he concluded.
"Venezuela must be included in the effort to devalue the world dollar where the currency is not used to enslave people," the president insisted. @Nicolas Maduro While urging the executive cabinet to examine new trends in BRICS and cryptocurrencies pic.twitter.com/aInuE6Sjye

– Presidential Press (@PresidentialVen) May 15, 2023
Get instant information on your cell phone. Join the Diario Primicia WhatsApp group through the following link: https://chat.whatsapp.com/ElPJiFkPVvrEs3MAmCh7qY
We are also @DiarioPrimicia on Telegram, join here: https://t.me/diarioprimicia
"Wannabe web geek. Alcohol expert. Certified introvert. Zombie evangelist. Twitter trailblazer. Communicator. Incurable tv scholar."