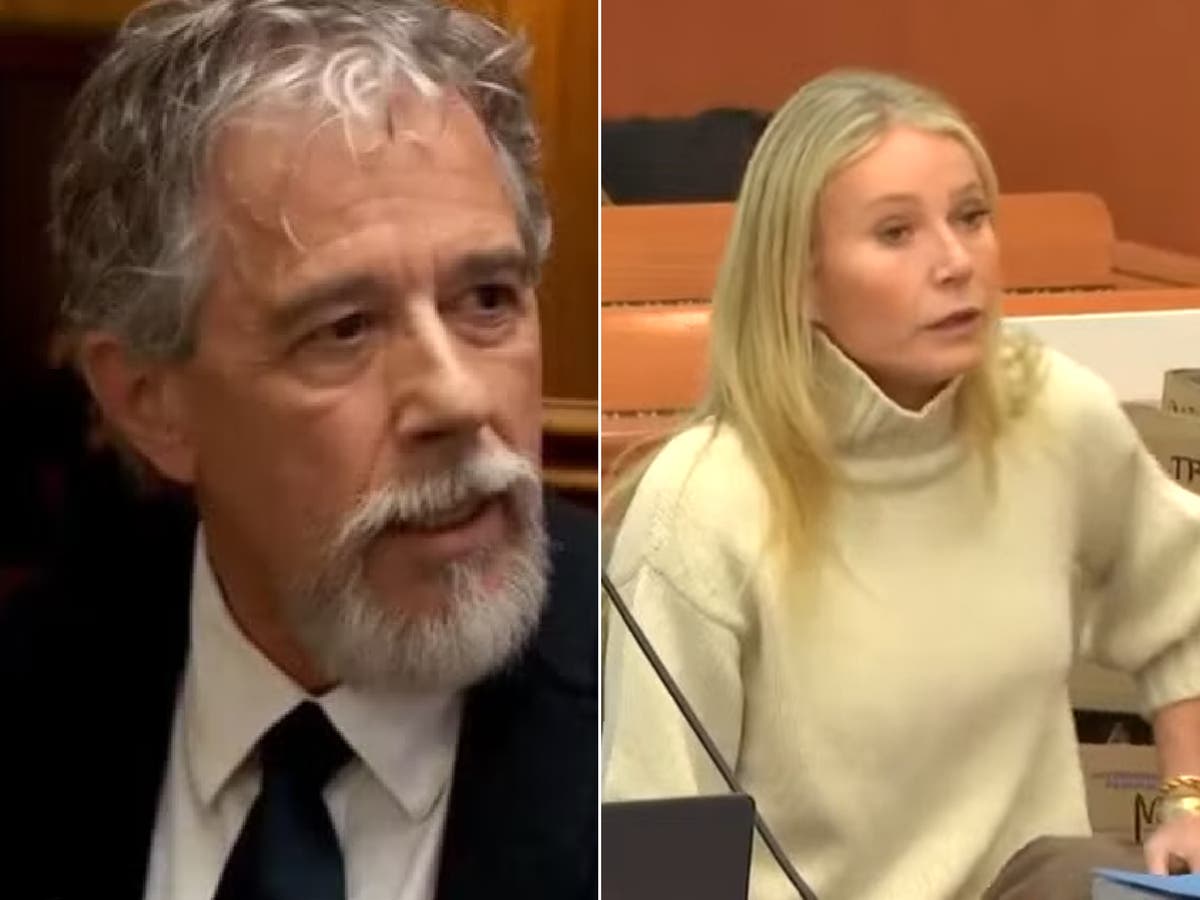 Gwyneth Paltrow's lawyer complains after filming the actress in court
The ongoing civil trial of actor Gwyneth Paltrow over a 2016 skiing collision continued on Wednesday.
The Hollywood star and CEO of Goop was accused of running into retired ophthalmologist Terry Sanderson, 76, on a ski slope at Deer Valley Resort in Park City, Utah in February 2016.
Mr Sanderson claims Paltrow slammed him in a "full body blow" leaving him with "a permanent traumatic brain injury, four broken ribs, pain, suffering, loss of enjoyment of life, emotional distress and disfigurement".
Meanwhile, Paltrow claims it was Sanderson who bumped into her on the ramp.
Testifying before Mr. Sanderson's legal team, a neuroradiologist, Dr. Wendell Gibby, said that the scenario presented by Sanderson was more consistent with the degree of his injuries.
"The force of an injury from a fall alone will not be the same as if someone had hit you and knocked you down," said Dr. Gibby. "If you have the combined strength of two people, it will also increase… the possibility of him being injured."
The injuries caused Sanderson to "suddenly" experience a sharp decline in the quality of his mental and emotional life, the radiologist said.
Seven years later, the trial will determine who is responsible for damages that started at $3.1 million but have since been reduced to a $300,000 claim against Paltrow. She is seeking $1 in damages and to cover her legal fees.
"Hardcore twitter fanatic. Proud coffee fanatic. Social media aficionado. Devoted tv enthusiast. Alcohol scholar. Bacon specialist. Avid troublemaker."