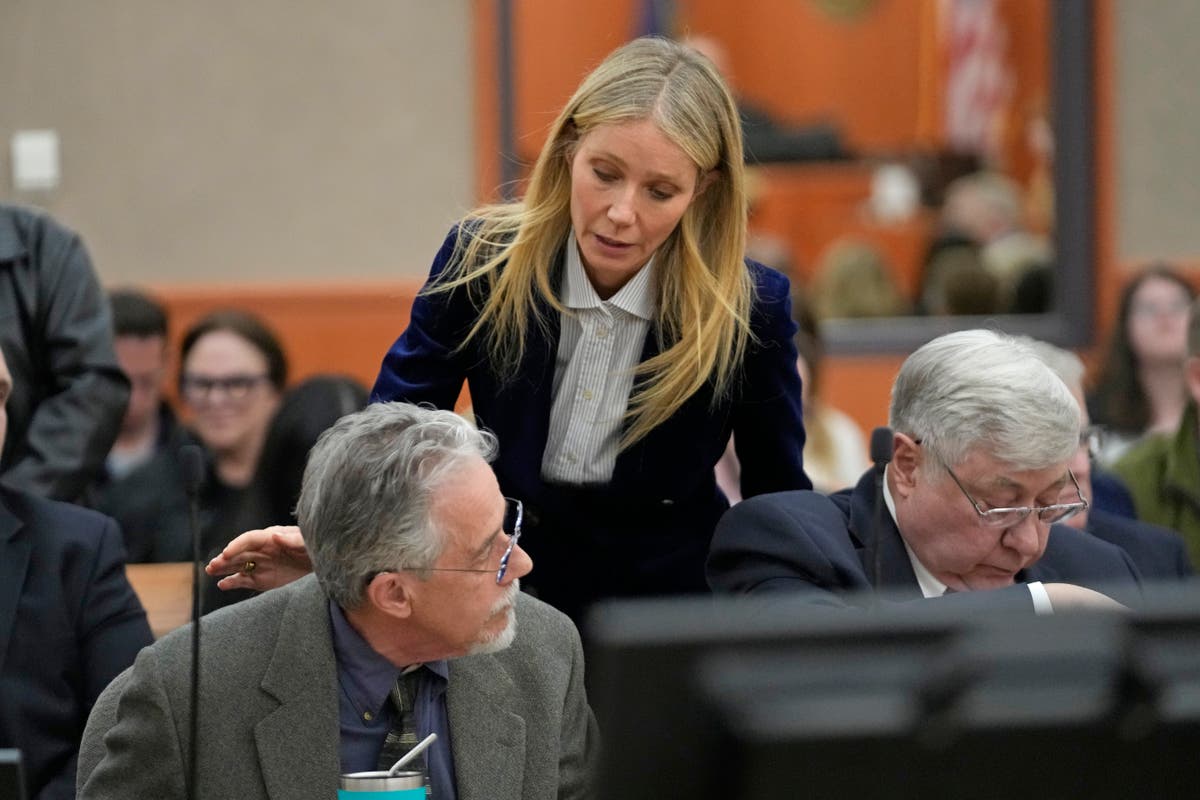 Shay Sanderson accuses Gwyneth Paltrow of 'ignoring' her father in a skiing accident
The jury in Gwyneth Paltrow's trial found she was not at fault in a 2016 skiing accident.
The case dragged on for years after retired ophthalmologist Terry Sanderson, 76, raised the allegations against Paltrow in a 2019 lawsuit. Mr. Sanderson claimed the Hollywood star hit him on the slopes at the luxury Deer Valley resort near Park City, Utah, on February 26, 2016. .
On Thursday, the jury returned a verdict in Paltrow's favor after just over two hours of deliberation, and Paltrow effectively awarded a token $1 to Ms. Paltrow. They found that Sanderson, who was claiming $300,000 in damages, was 100 percent at fault for the skiing accident.
Mr Sanderson had claimed in court that the collision left him with permanent brain trauma that robbed him of his "lifelong pleasure".
During closing arguments Thursday, Sanderson's attorney, Lawrence Buehler, suggested that jurors consider awarding his client $33 per hour, as he has been experiencing cognitive decline since the accident seven years ago, and for the 10 years he is estimated to live.
Meanwhile, defense attorney Stephen Owens told the court that his client was a "punching bag" for Sanderson and his family throughout the proceedings.
"Hardcore twitter fanatic. Proud coffee fanatic. Social media aficionado. Devoted tv enthusiast. Alcohol scholar. Bacon specialist. Avid troublemaker."