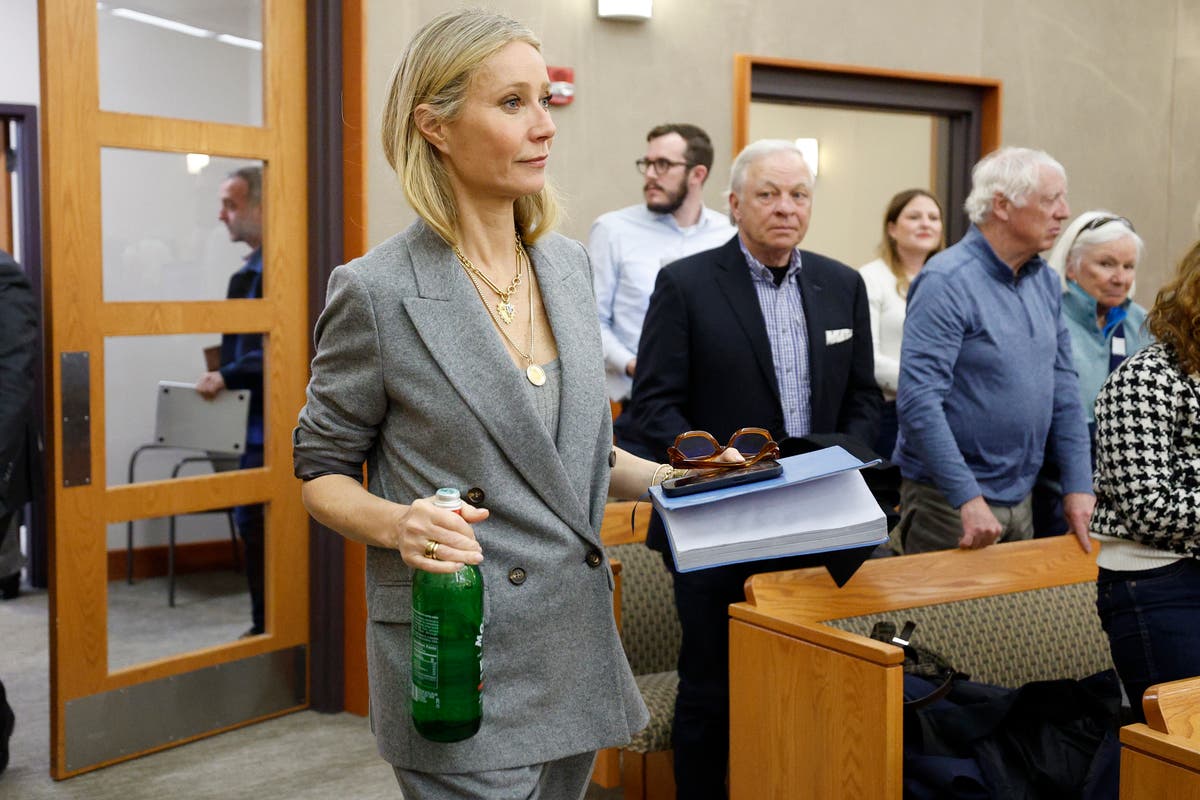 Gwyneth Paltrow's attorney apologizes for testifying for being "an ass"
Gwyneth Paltrow's ski collision trial in Utah entered its fourth day on Friday.
Terry Sanderson, 76, has accused the Hollywood star of crashing into him on a ski slope at Deer Valley Resort in Park City, Utah, in February 2016, leaving him with "a permanent traumatic brain injury, four broken ribs, pain, suffering, loss of enjoyment of life, emotional distress and disfigurement." ".
Meanwhile, Paltrow claims that it was Mr. Sanderson who bumped into her – and that he then told his daughter he was "famous". The Goop mogul is expected to be called on the stand by Mr Sanderson's attorney today.
In court on Thursday, Sandron's attorney Robert Sykes slammed the star's legal team for asking his daughter about allegations from another daughter that her father was abusive.
Mr. Sykes claimed that Paltrow's team was only going this route because the actor was "concerned about the way this case was going."
"You can't just attack someone's character because their client is worried about the way this case is going," he said.
Sanderson is seeking $300,000 from Paltrow while seeking $1 in nominal damages and covering her legal fees.
Terry Sanderson's attorney has claimed that Gwyneth Paltrow is "concerned" about the way the trial is going.
"Hardcore twitter fanatic. Proud coffee fanatic. Social media aficionado. Devoted tv enthusiast. Alcohol scholar. Bacon specialist. Avid troublemaker."