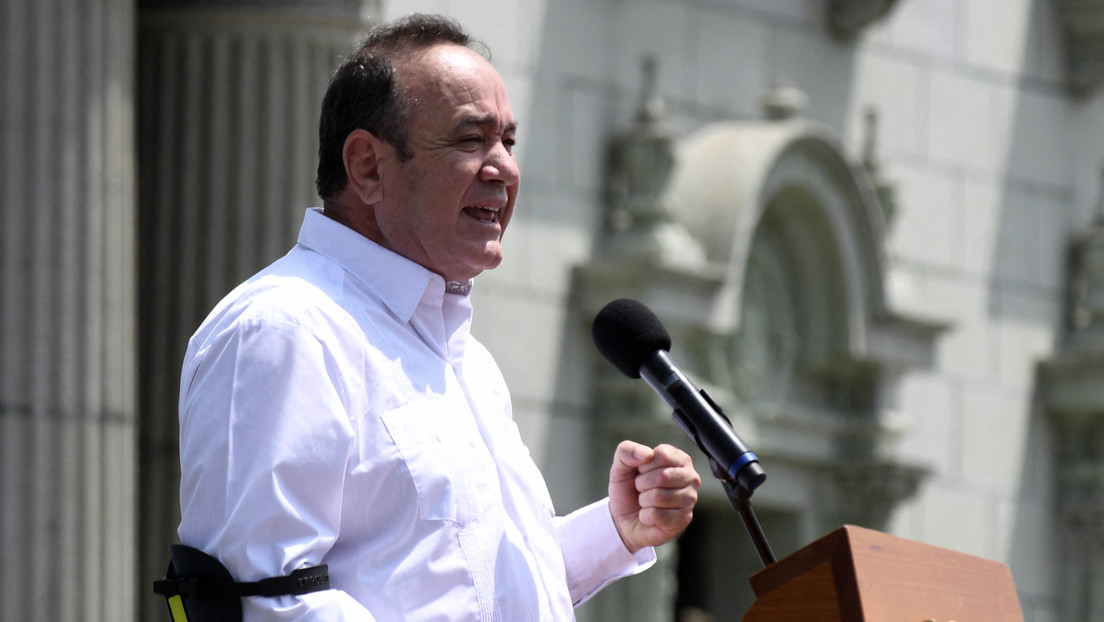 A Mexican national was injured and four detainees are involved in the incident.
An armed group opened fire on soldiers providing perimeter security for the visit of Guatemalan President Alejandro Giammatte to a city near the border with Mexico, wounding one person.
Initially, the local radio station Sonora es la Noticia reported the attack against the president and his entourage: "Firing on the presidential entourage in the village of La Laguna de Jacaltenango, Huehuetenango."
However, officials later clarified the facts.
In an official statement, the Guatemalan government noted that the presidential security team was working at a highway checkpoint, intended to act as a security perimeter for the president's visit, where they stopped the suspect vehicle for a search.
However, the occupants of the car opened fire on the soldiers who immediately retaliated.
A man from Mexico was shot in the leg during the incident and was taken for medical treatment.
Similarly, officials pointed out that "four Guatemalans were arrested after coordinating with the Mexican military and leaving two firearms across the border."
Officials confirmed Giammatte was uninjured and was evacuated from the area in time.
In the meantime, investigative activities will continue to gather information needed to determine the attackers' motives.
Upon noticing the presence of military personnel, they launched a series of firefights, military elements repulsed the attack, resulting in the evacuation of one injured person, a Mexican national, to a care center. pic.twitter.com/yUArTF6jTS

– Guatemalan Army (@Ejercito_GT) July 30, 2022
Need informationInstantly on your cell phone. Join the Diario Primicia group on WhatsApp through the following link:https://chat.whatsapp.com/IVpYB7IsahnE6HBjaQCqof
We're also @DiarioPrimicia on Telegram, join us here:https://t.me/diarioprimicia
"Wannabe web geek. Alcohol expert. Certified introvert. Zombie evangelist. Twitter trailblazer. Communicator. Incurable tv scholar."