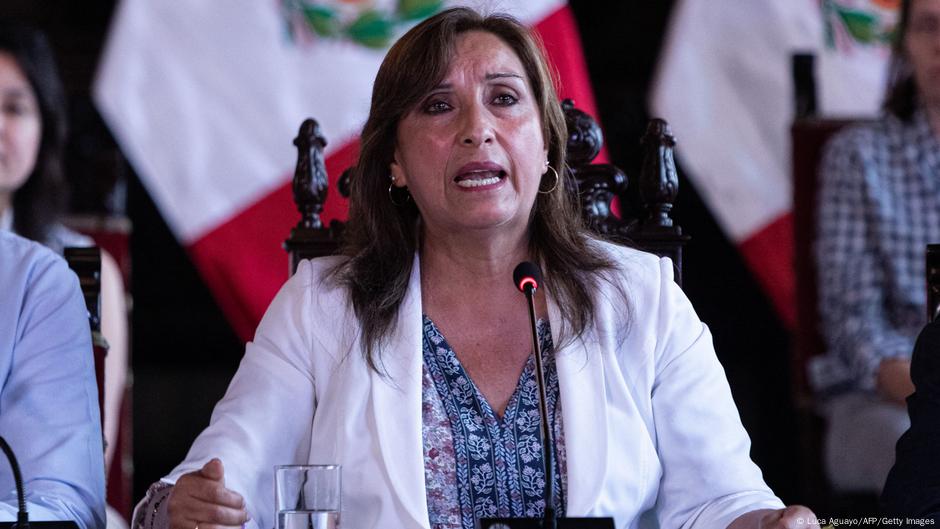 Peru's president, Tina Poluarte, this Friday (01.13.2023) asked for an "apology" if his government was wrong to "find peace and tranquility" and promised to "promote peace dialogue" and that he would not resign. The social and political crisis the country is experiencing has led to 49 deaths in a month of protests, with 21 deaths in the past week.
"If we have made a mistake in finding peace and tranquility, I apologize to the Peruvian people," Bolavarde announced in a message to the nation.
The president, who has not made a public statement since January 9, said he would not step down and reaffirmed the government's commitment to "promote continued dialogue and social peace" in the country.
In this sense, he reiterated that he "does not want to stay in power" and asked the Congress to advance a date to vote on the bill proposed by the Executive Council to hold general elections in April 2024. "I am not going to resign. My commitment is to Peru, not to this small group that is bleeding the country," he said.
Boluarte assured that "the country deserves to know the truth objectively and quickly" about the deaths recorded in the civil protests, and welcomed the public ministry's open investigations to "identify the public". He, however, called for "everything to be investigated" against "foreign infiltrators and instigators" who were allegedly "responsible for acts of violence".
Expressing his grief over the death of demonstrators and a police officer in the protest, the president called for an end to the violence, despite acknowledging that behind the protests was a "legitimate claim" of citizens expressing their "dissatisfaction. For unsatisfied demands" and pushed for decades. These demands should be fulfilled immediately," he said.
Since he took over as Peru's president after former President Pedro Castillo's failed coup d'état, he said he was aware that "we are in the midst of a serious political crisis," adding, "We've got and faced a polarized country, where there are extremist sectors that seek to create chaos and confusion with clear ulterior interests." He said.
Along these lines, he referred to Castillo's "promises" during his time as Bolvard's vice president, "in those one and a half years, in public squares and in decentralized councils of ministers."
Regards (efe, Reuters, afp, TV Peru)
"Wannabe web geek. Alcohol expert. Certified introvert. Zombie evangelist. Twitter trailblazer. Communicator. Incurable tv scholar."