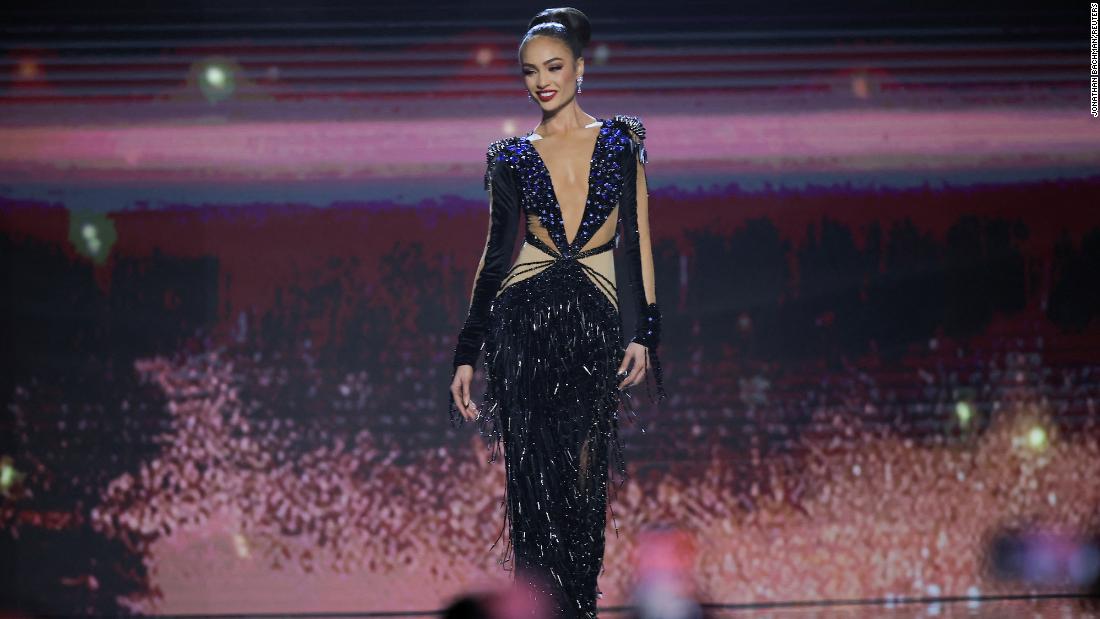 R'Bonney Gabriel From the United States, she was crowned the 71st Miss Universe on Saturday evening.
Gabriel, who last year became the first Filipino-American to win Miss USA, won the title ahead of Amanda Dudamel of Venezuela and Andrina Martinez of the Dominican Republic.
The competition was held in New Orleans, Louisiana, with 84 women from around the world vying for the crown.
Saturday night was the final day of the competition, as the eliminations narrowed down the number of finalists until the final two remained.
When Gabrielle entered the top five, she was asked, "Miss Universe recently made a sweeping change allowing mothers and married women to compete this year. What other change would you like to see and why?"
Gabrielle replied that she hopes the contest organizers will increase the minimum age for a candidate.
"For me, I'd like to see an increase in age because I'm 28. That's the oldest age for competition. And I think it's a beautiful thing. My favorite quote is 'If not now, then when?'" Because as a woman, I believe age doesn't define us. It's not tomorrow, it's not yesterday — but it's now. The time is now," she said.
Houston-born Gabrielle is a model, fashion designer, and tailoring instructor who prioritizes the environment in her work.
This is a developing story. More details to come.
"Hardcore twitter fanatic. Proud coffee fanatic. Social media aficionado. Devoted tv enthusiast. Alcohol scholar. Bacon specialist. Avid troublemaker."