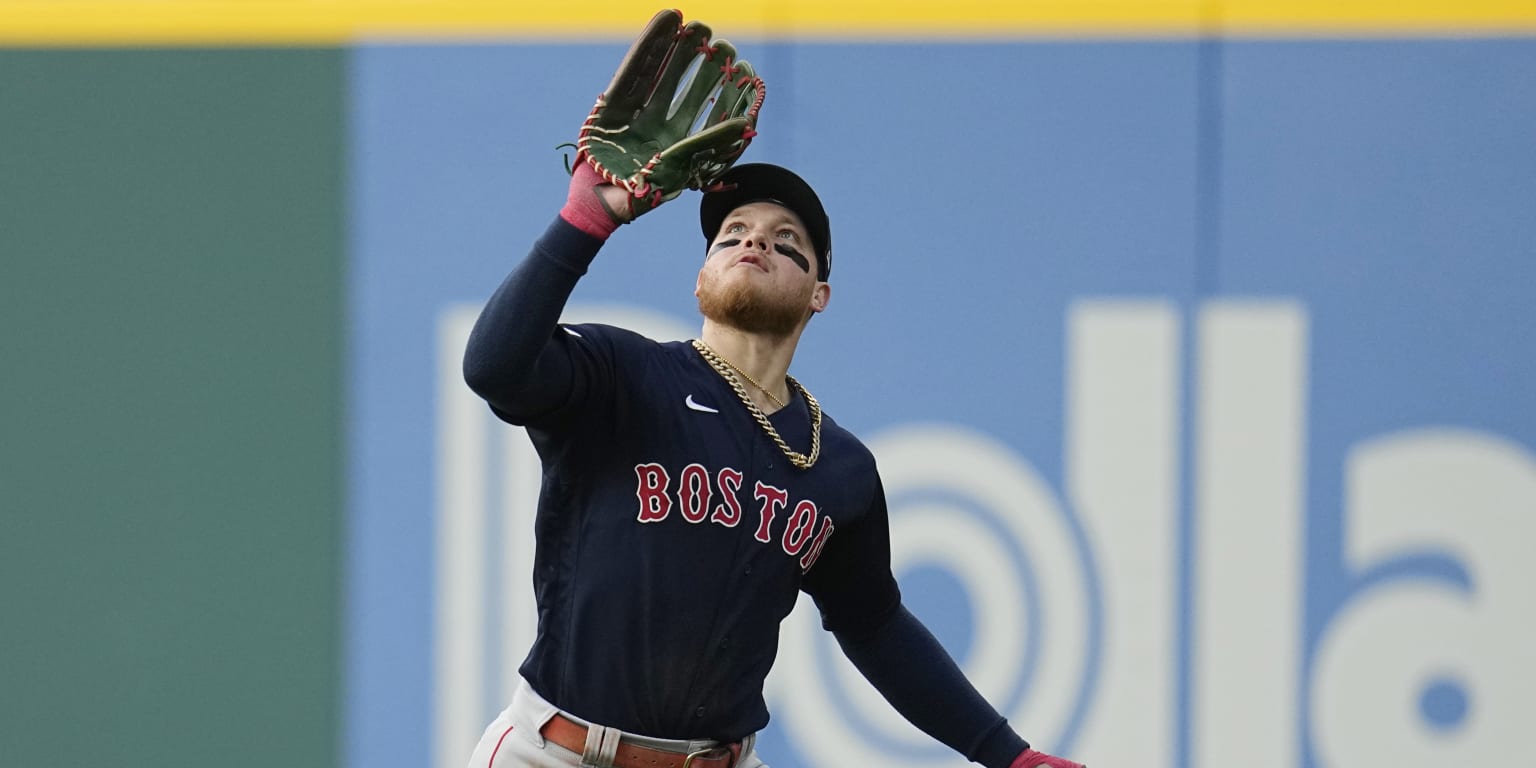 CLEVELAND — Red Sox right fielder Alex Cora was benched for Thursday night's three-game series rubber game against the Guardians due to a lack of hustle in Wednesday's loss.
The play that upset Korra occurred in the top of the seventh inning when Masataka Yoshida made an 82.1 mph tap to first base. Verdugo didn't run that hard on the play, came out about a step and didn't slip.
As the Sox went to play defense in the bottom of the eighth inning, Jaren Duran moved right to center and Cristian Arroyo took Verdugo's place in the batting order.
The Boston Globe was first to report that Verdugo's lack of hustle was the reason he was left out of Wednesday's game and not in the squad on Thursday.
"Yeah, there was a play in the seventh inning that I didn't like," Cora said before Thursday's game. "We just felt like on that play, his reaction wasn't great, you know, obviously, not busting him out on second. I don't know if he [would have been] Outside or safely, but I didn't like it."
Cora said Verdugo would return to the lineup when the Red Sox opened a three-game series against Gerrit Cole and the Yankees Friday night in New York.
Before meeting with the media on Thursday, Cora brought Verdugo to his office to speak.
"Dougie as a player this year, you know, there's not a lot we can bring up, right? Defensively, he's one of the best players in the big leagues," Cora said. "Even the baseball, which is one of the things he needs to improve, he's doing well. "
The 31-31 Red Sox come into Thursday with a 5-11 mark since May 21 and have played some sloppy baseball, especially on defense.
"Obviously where we are, and I don't use him as an example because we have to be better in a lot of aspects, but yesterday, I felt like, you know, that's not acceptable. And he knows that, so I took him out of the game and then he didn't start today."
Cora didn't look like he was going to use Verdugo in any situation on Thursday.
In Sunday's loss to the Rays, Verdugo was involved in one of the ugliest defensive plays of the season for Boston in what ended up being a Little League team, a two-run homer.
Cora said that play — the Red Sox' collegiate meltdown — didn't affect Thursday's session.
"The play that day, both of them, they have to go after it, you know, you see their reaction," Cora said. "I think Jarin took Alex for granted. And Alex wasn't actually taking a big jump. Just you know, off the ball, he didn't see it right away."
While Korra knows regular players have to protect their legs sometimes over the course of a long season, Yoshida's sluggish seventh-inning hitter on Thursday didn't feel like the right time to do so.
"Like I told him, he's playing 155, 150 games, and there's some routine second ground balls, and I'm good with him putting in the general effort, and he'll come out," Cora said. "But there are some plays we expect him to go just because they're game-changing. And I'm not saying he's going to be safe or he's out in a second. I'm saying that, if he makes an effort, there's no question, and we can't question the effort or the decision. Yesterday it just happened that he He didn't finish second and I decided to take him out of the game."
Without Verdugo in the lineup, Cora went with center fielder Duran at first while Rob Refsnyder played right field.
"Thinker. Wannabe twitter lover. Entrepreneur. Food fan. Total communicator. Coffee specialist. Web evangelist. Travel fanatic. Gamer."