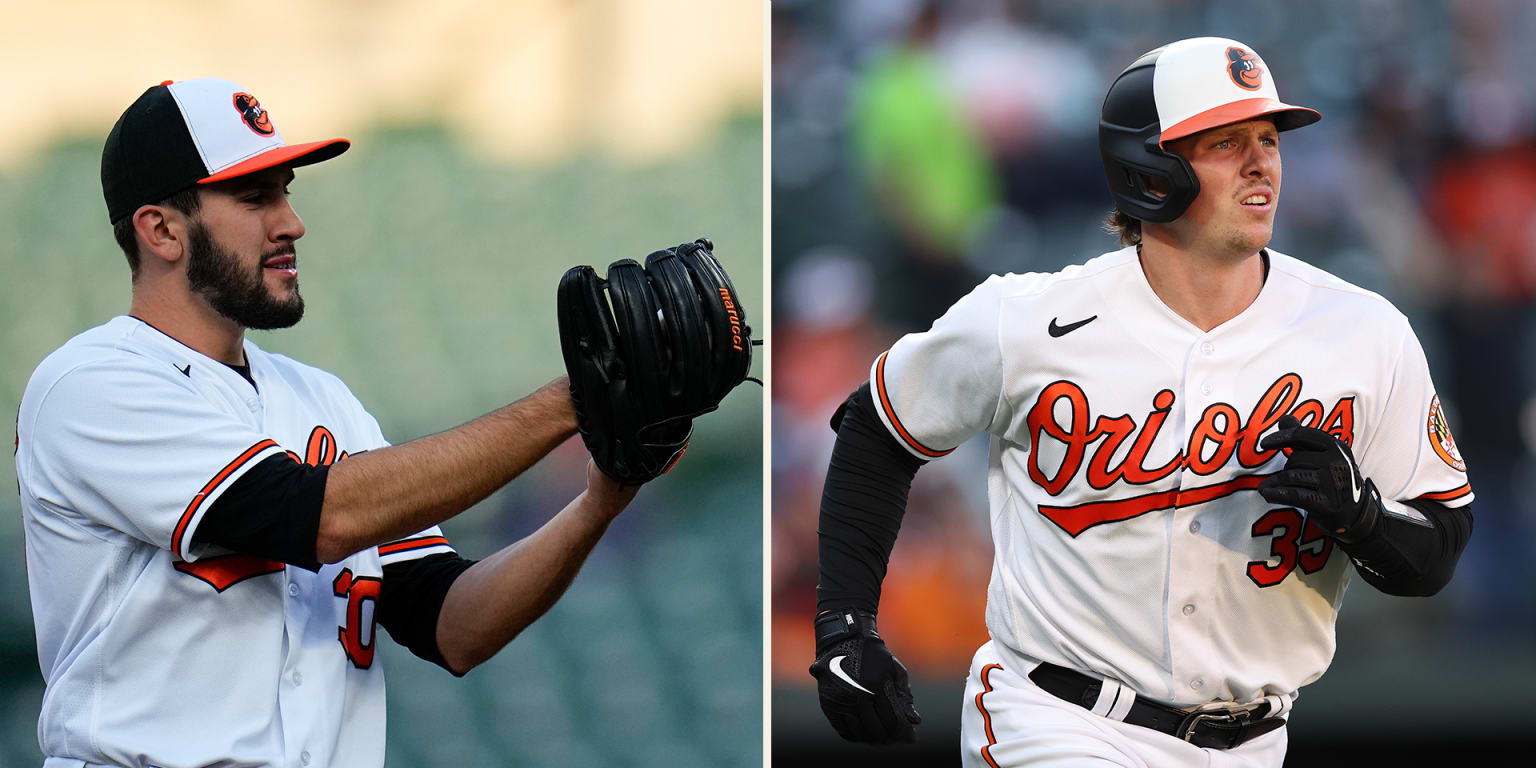 BALTIMORE — While sitting in the Orioles dugout on Tuesday afternoon and looking out over the Camden Yards, general manager Mike Elias acknowledged this week's series saga against the eastern American League rival Rays. For a Baltimore rookie, it's a good "measuring stick" to take on a better MLB team.
In the earlier years of Elias' tenure, the Grayson Rodriguez-Adley Rutschman battery provided hope that the O's could finally compete with the best again. Now, the duo has become the main reason why they can.
On Tuesday night, Rodriguez converted in his longest of seven major league games, and Roachman hit a go-ahead homer to lead the Orioles to a 4-2 victory over the Rays. Snapping their three-game losing streak to Baltimore season (23-13), they recorded their 13th victory of the season.
Tampa Bay (29-8) lost for only the second time in 25 games in which it scored first this year.
Rodriguez allowed two runs over ​5.5″ and 2/3 innings pitched, giving up singles to Wander Franco in the first and Taylor Walls in the fifth. The Orioles' No. 1 prospect (and MLB Pipeline's No. 5 prospect) had four hits, which included punching Randy Aruzzarena to slice runners on corners to finish fifth.
For the first time in his Major League Youth League career, Rodriguez took the lead at sixth. He pitched Harold Ramirez to ground out Luke Raleigh before singled Isaac Paredes on Rodriguez's 101st and final pitch of the night. He never pitched more than 100 pitches in a game in five professional seasons.
Roachman provided the decisive hit of the game. The 25-year-old catcher gave Baltimore a 3-1 lead in the third with Statcast's projected 407-foot homer. He caught an 0-for-19 sled with Danger, which marked the first time in his career landing on Eutaw Street, located behind the right flag field and in front of the Depot.
After dropping the opening series Monday night, the Orioles bounced back by defeating the Mighty Rays for the first time this season. With a couple of competitive games, they should be pleased with how they stack up against a major AL East opponent.
"These games count a little more than the games that don't have a division, and whether those games take place in May or September, the games count the same," Elias said. "These guys played like the best team in baseball right now, so I definitely think our team is looking at this with a certain mindset."
"Thinker. Wannabe twitter lover. Entrepreneur. Food fan. Total communicator. Coffee specialist. Web evangelist. Travel fanatic. Gamer."