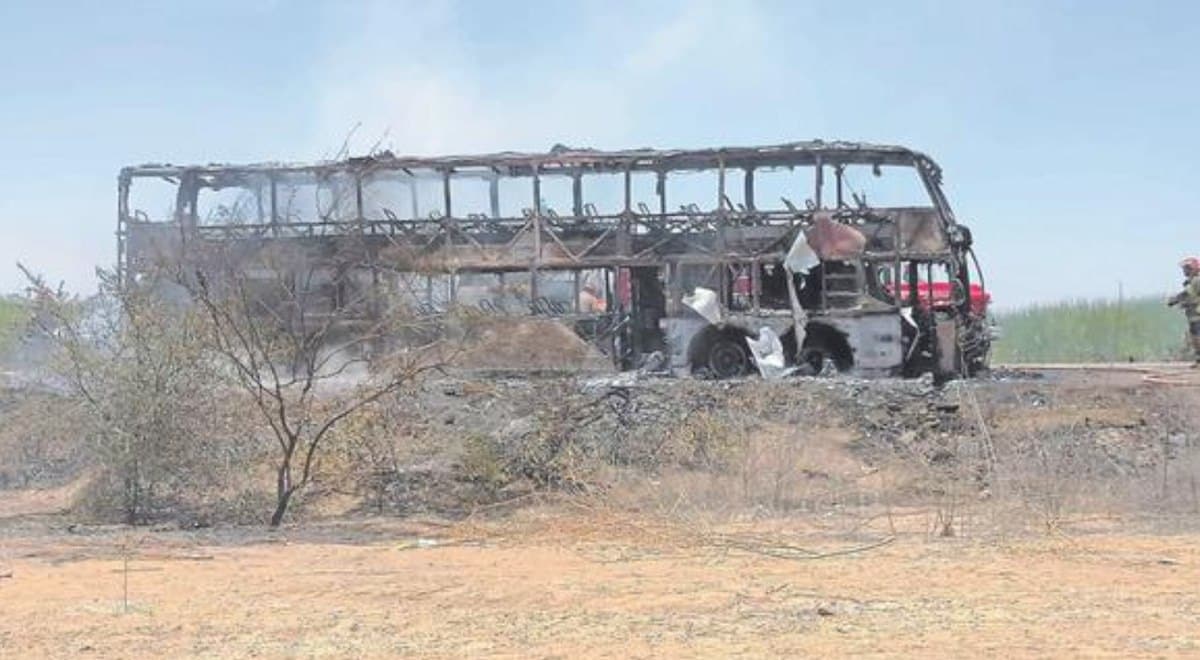 The engine malfunctioned and caught fire.
A bus belonging to the Peruvian company Sol caught fire while carrying a group of Venezuelans, whose final destination is believed to be their return home.
The incident occurred while the transport unit was traveling on the Northern Pan-American Highway in Sullana, Peru. According to reports, the vehicle had a total of 64 migrants, including children and women, who were leaving the city of Trujillo and heading towards the border region of Tumbes.
The passengers were at kilometer 33 of the Sullana to Dalara highway when a mechanical failure occurred. The bus quickly caught fire.
The driver stopped as the fire spread. People got off the bus, "only a few retrieved their suitcases and backpacks."
Diario 2001 reported this and said there were no injuries in the incident.
"Police agents called Sullana's 43rd Company firefighters. Firefighters reached the spot and extinguished the fire," they explained.
Get information instantly on your cell phone. Join the Diario Primicia group on WhatsApp through the following link: https://chat.whatsapp.com/HacpzrELbvs9AUtqSSlfsR

We are also @DiarioPrimicia on Telegram, join us here:https://t.me/diarioprimicia
"Wannabe web geek. Alcohol expert. Certified introvert. Zombie evangelist. Twitter trailblazer. Communicator. Incurable tv scholar."